YG620 Must-Buy Reason!!!

AAO YG620 Projector
Others 1080P Projector
Brightness
6500lumens
4500-5500lumens
Support AC3
YES , YG620 Support
NO
Contrast
3000:01
1000:1-2000:1
Zoom

Support All Local input source (USB,VGA,HDMI,AV)

(only for YG620 Basic Version)

Only support HDMI input source
Touch pad
YES
NO, Only has Common buttons
Wireless sync V66
Original Wireless sync technology, delay of 0.05s,
match all IOS phones and most Android smart phones,
Save the cost of built-in android system,
Only has Common WiFi sync display technology,
Delay of 0.1s,
Only match part of smart phones
Screen Mirroring
YES ,YG621 Support
None
Screen Casting
YES ,YG621 Support
None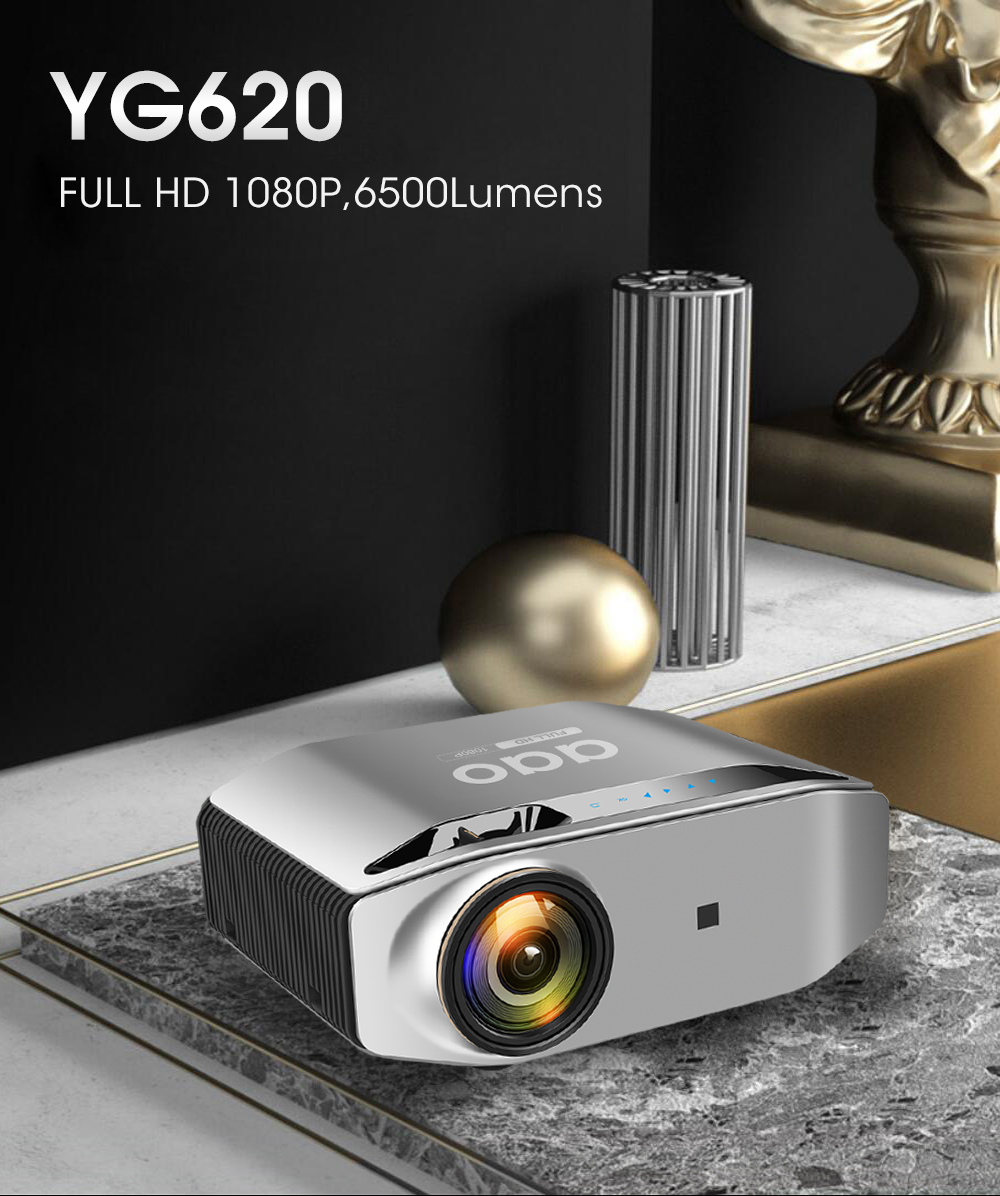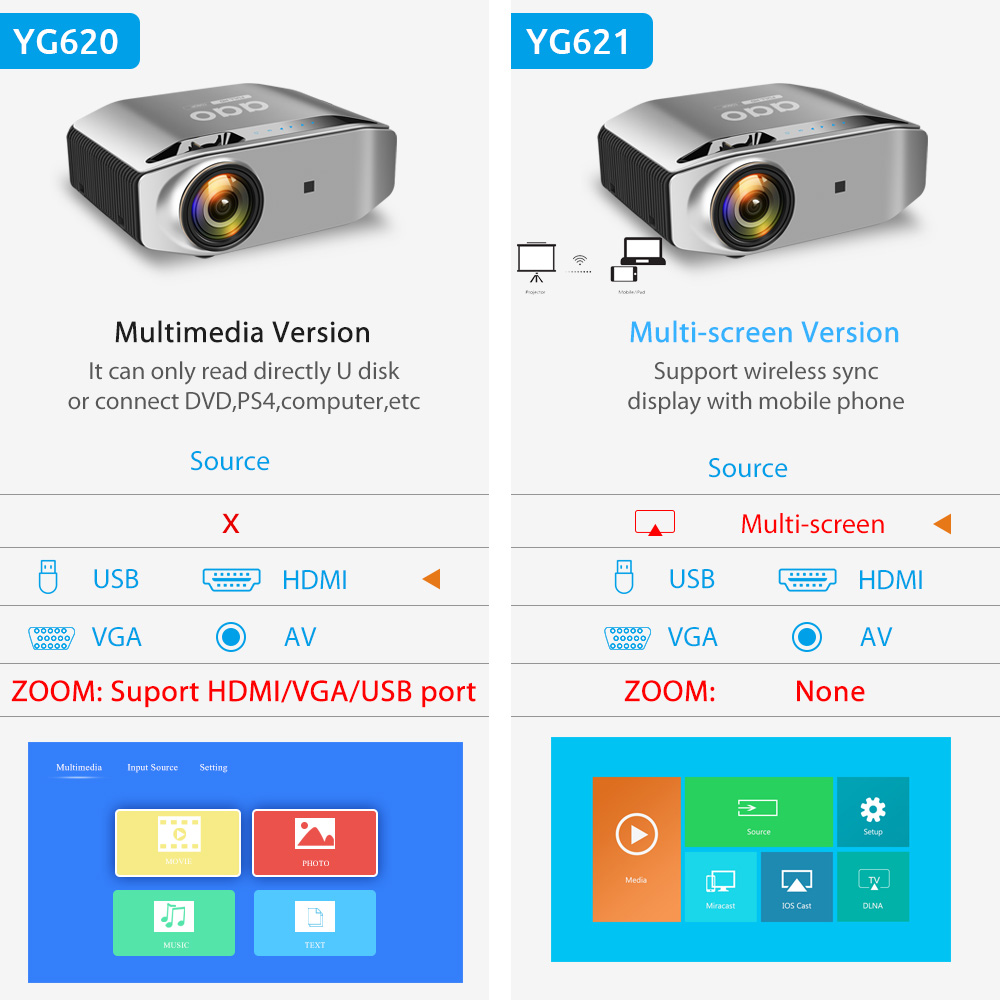 YG620 Baisc Version
YG621 Wireless Sync display Version

Multimedia System,No WiFi Wireless Sync display

Zoom: YES, Support USB/VGA/HDMI Port

AC3 :Support

Support WiFi Wireless Sync display
Can contact with all IOS phones and most Android smart phones
Screen Mirroring : Support
Screen Casting : Support

Zoom: NO AC3 :Don't Support
Optical parameters
1) Brightness: 6500 Lumens
2) Native Resolution: Full HD 1920x 1080P
3) Play video vis USB pen drive port support AC3 audio decode ,YG621 don't support AC3
4) Net weight 2.61kg, Size 310 * 251 * 108mm
5) LED Lifetime: 50,000 hours
6) Throw Ratio: 1.56:1
7) Keystone Correction: Vertical: +/-15 Degree
8) Speakers: 5W x1(SRS Sound Technology)
FULL HD 1920x1080P
With most advanced light source and native 1920x1080P resolution, You could enjoyhappy times with your family and friends anytime.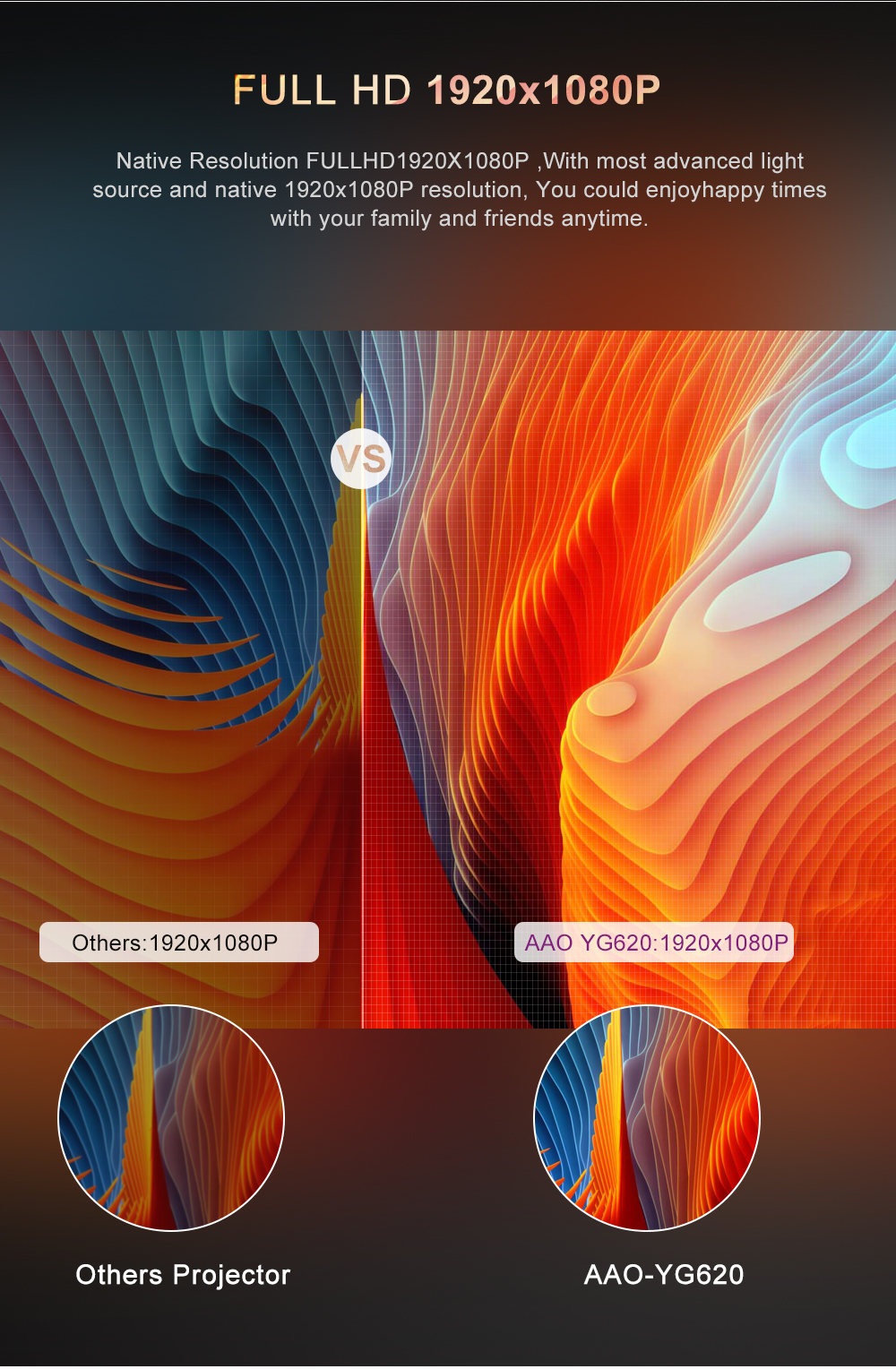 Super Brightness 6500 Lumens
Super Brightness 6500 Lumens bright picture which enable more vibrant and sharp image.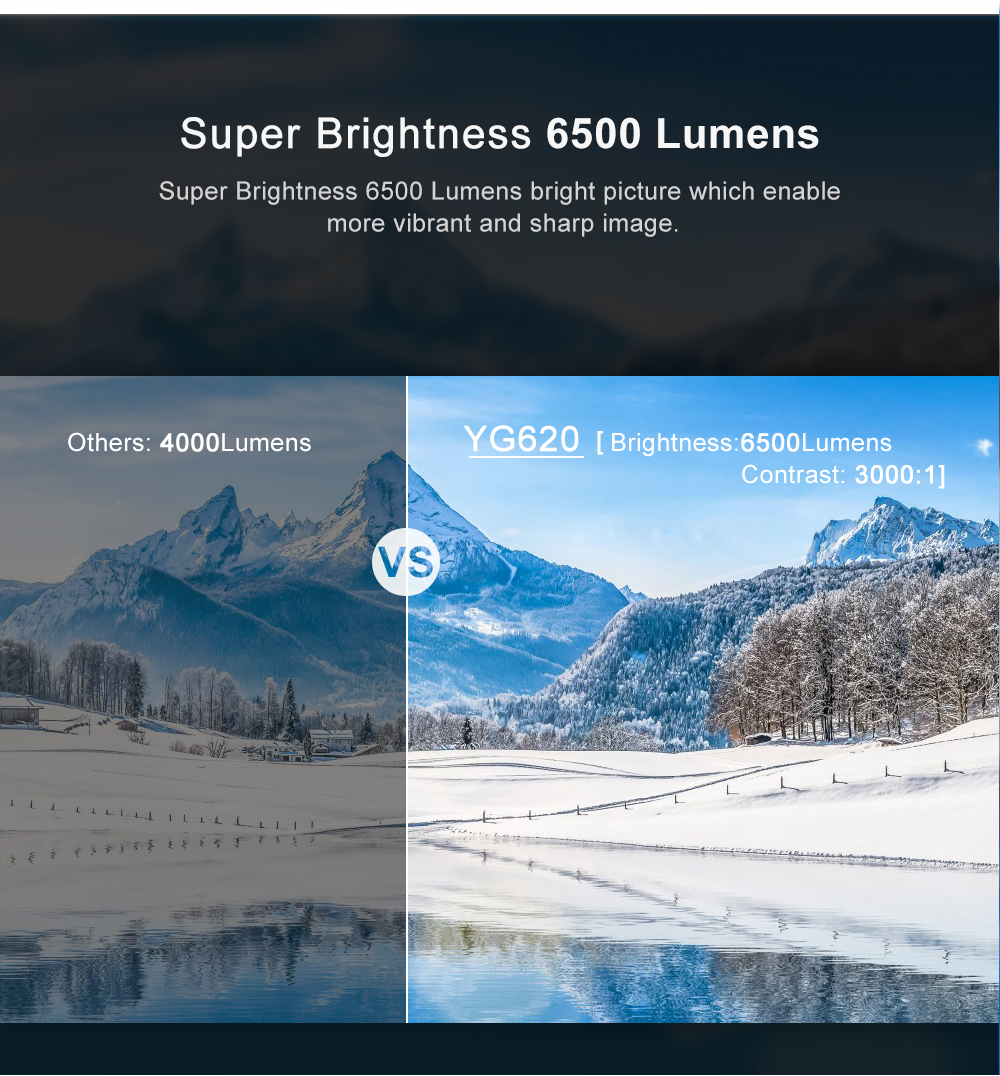 Real Projector Brightness Test
The experimental data is real and reliable! Please pay attention to the authenticity of the ANSI Lumens!!!

Projector Fan Noise Test
A good fan heat system provides the most basic guarantee for the stability andlife of the projector, so the fan will produce some noise, which is almost the same asthe ambient noise! (Experimental data, for reference only)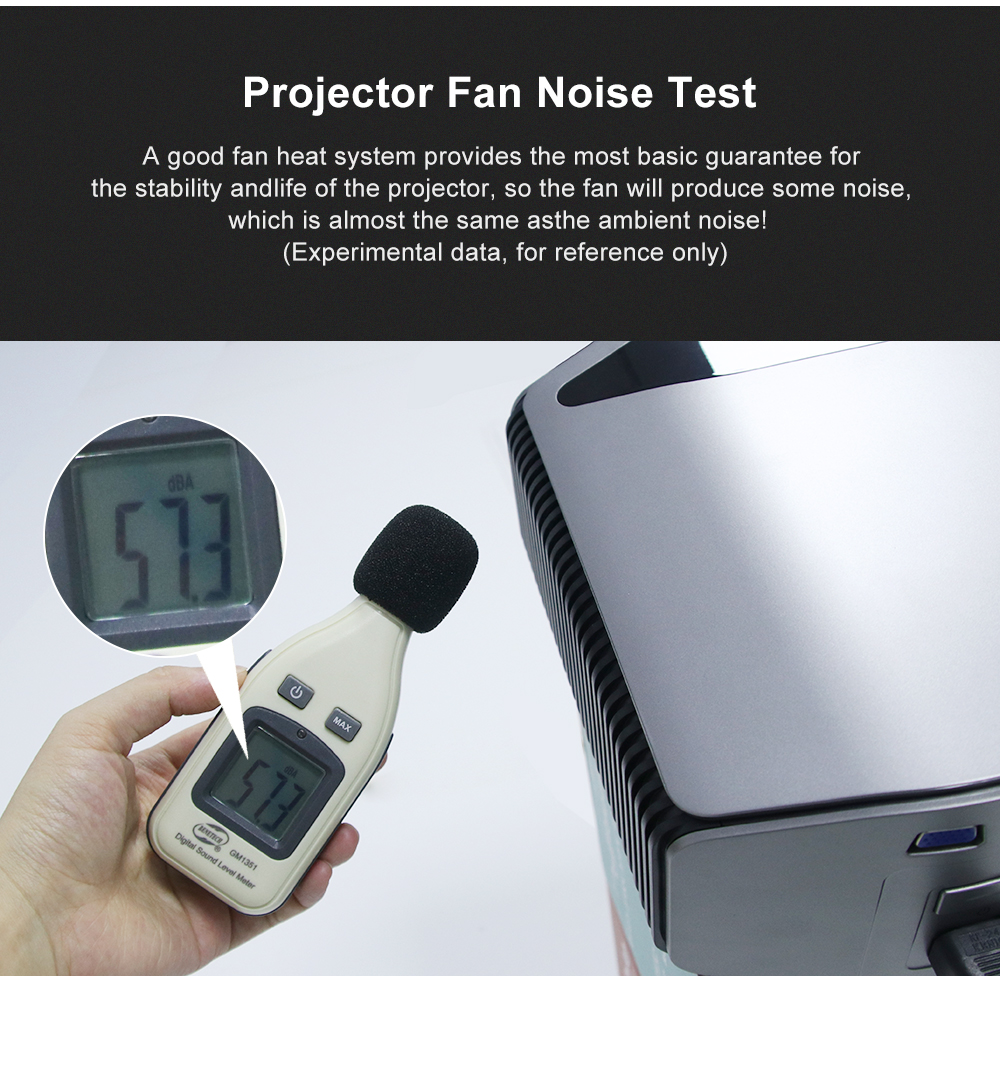 YG621 Wireless Sync Display
YG621 support wireless connect Android/IOS system phones, Miracast/Airplay wireless sync display
(Only for Y621 wireless sync display version)

System
Android system phone
IOS system phone
iTunes
none
YES
Nexflix
YES(the phone need have the HDCP key)
none
hulu
YES(some phone have the copyright limted ,maybe can't screen mirroring success)
none
prime video
none
Youtube
YES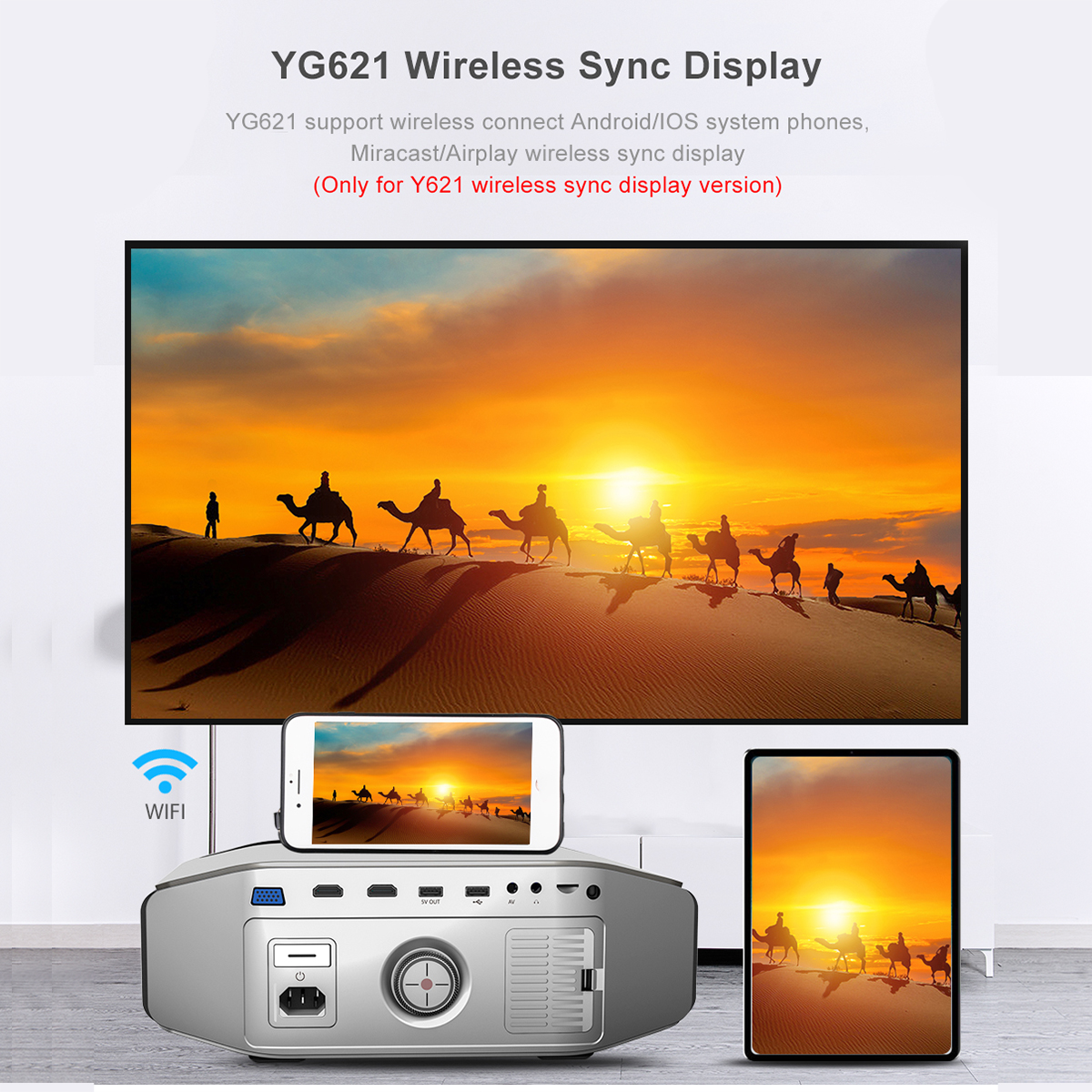 YG620 Support AC3 Audio ,YG621 Don't support AC3
YG620 support AC3 , using dual channel virtual surround sound, feel full of sound package comfort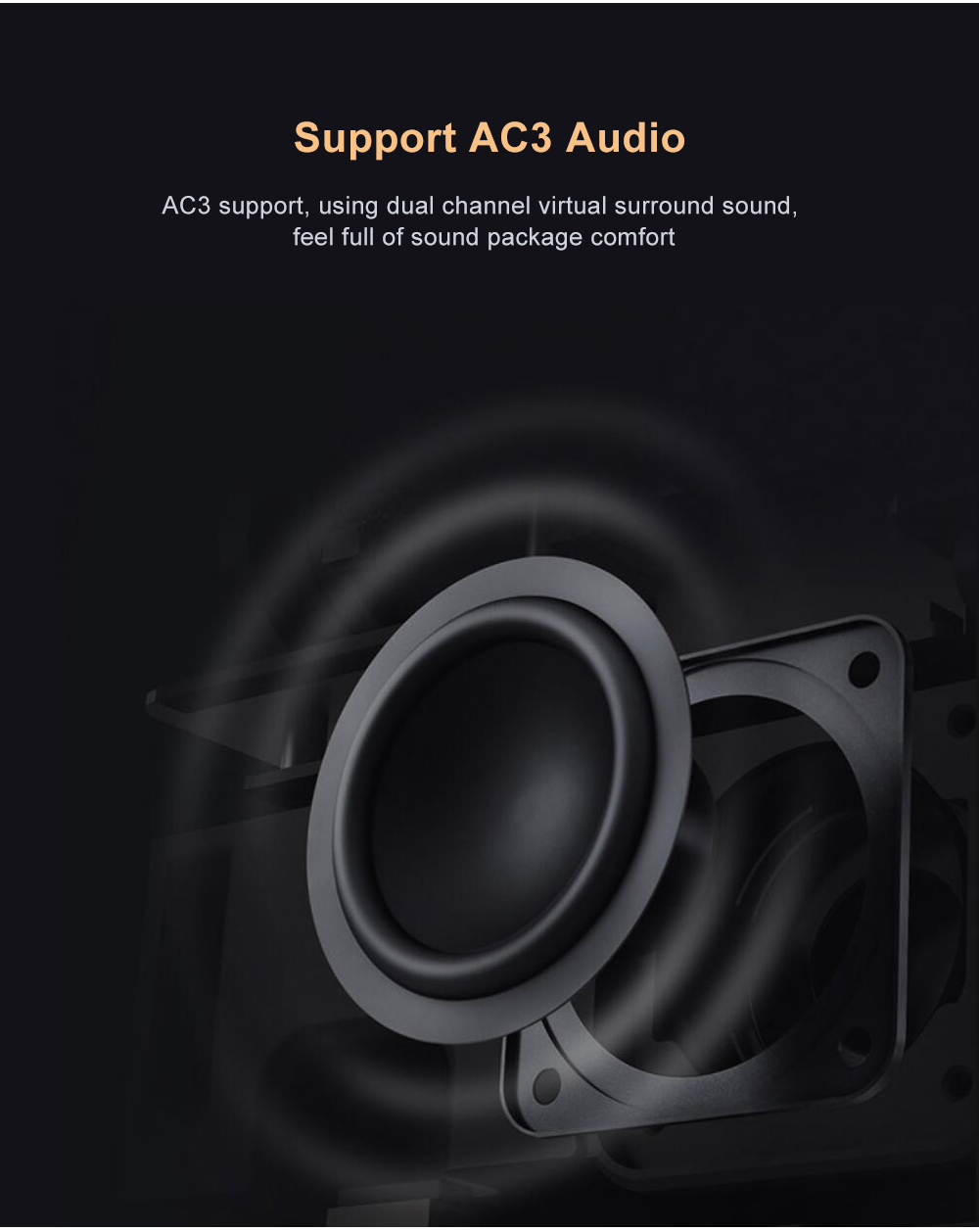 Remote control image zoom(Only for YG620 Basic Version)
Digital zoom 75%-100%,This function only works when playing video and image files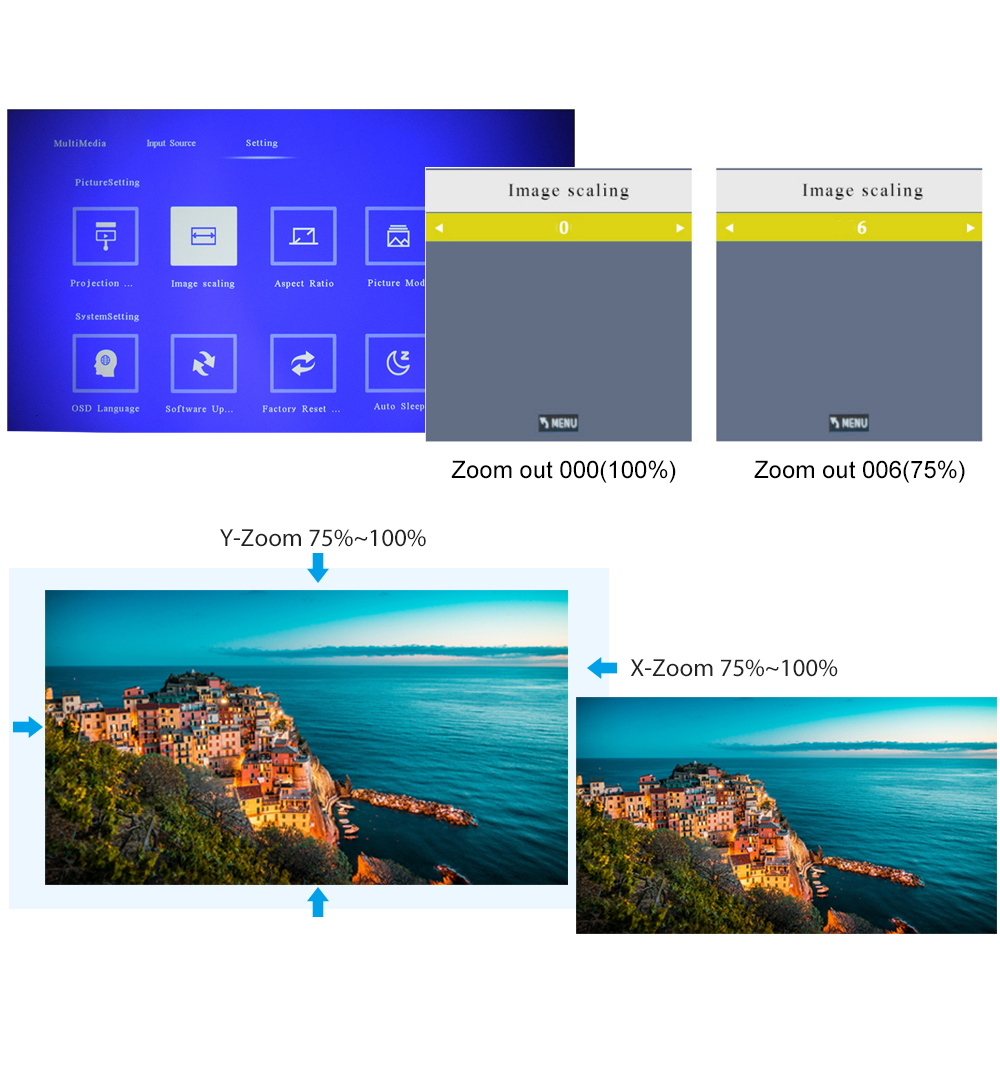 Projector Distance and Size
Recommend the best distance and size:60-100inch(2.2m-3.5m)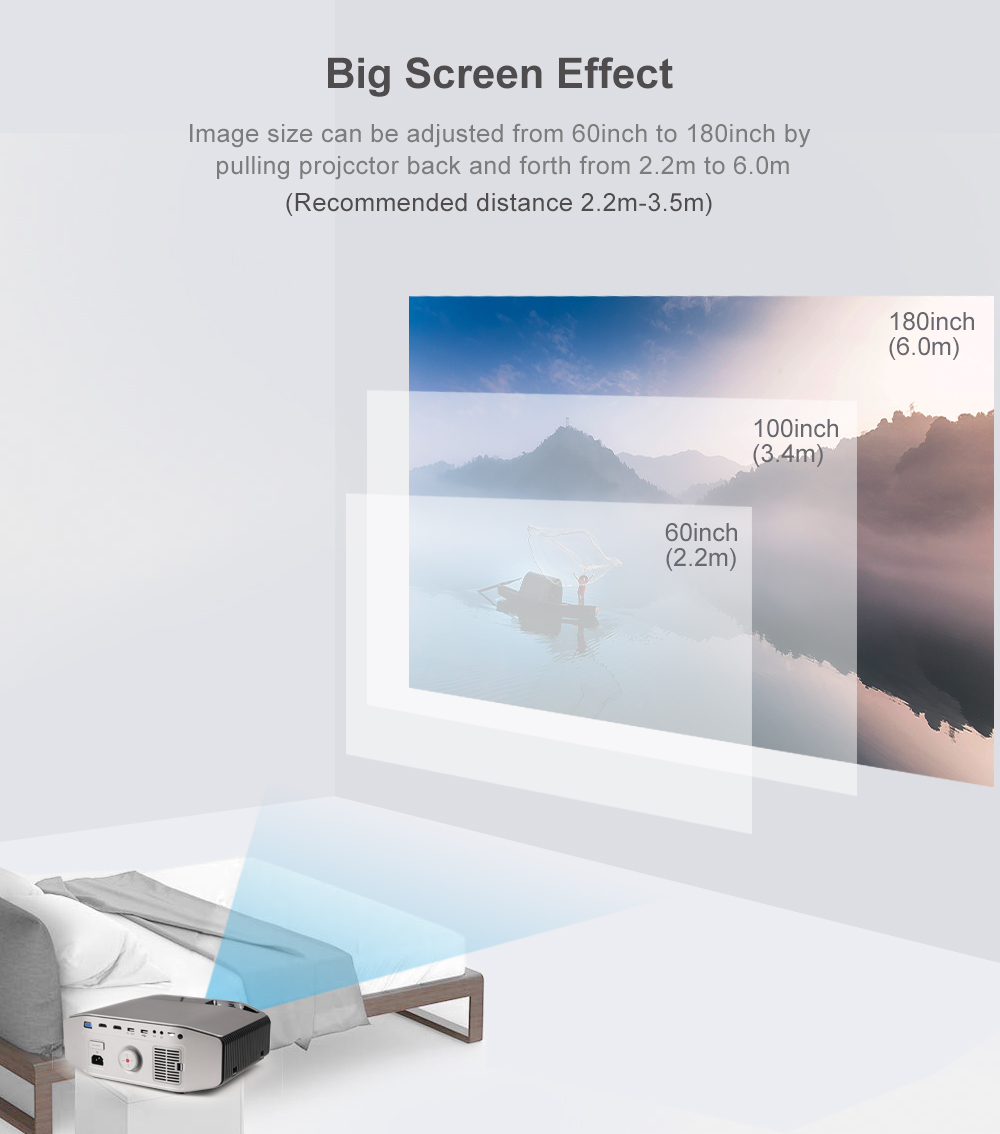 Focus
Manual focus makes the picture clearer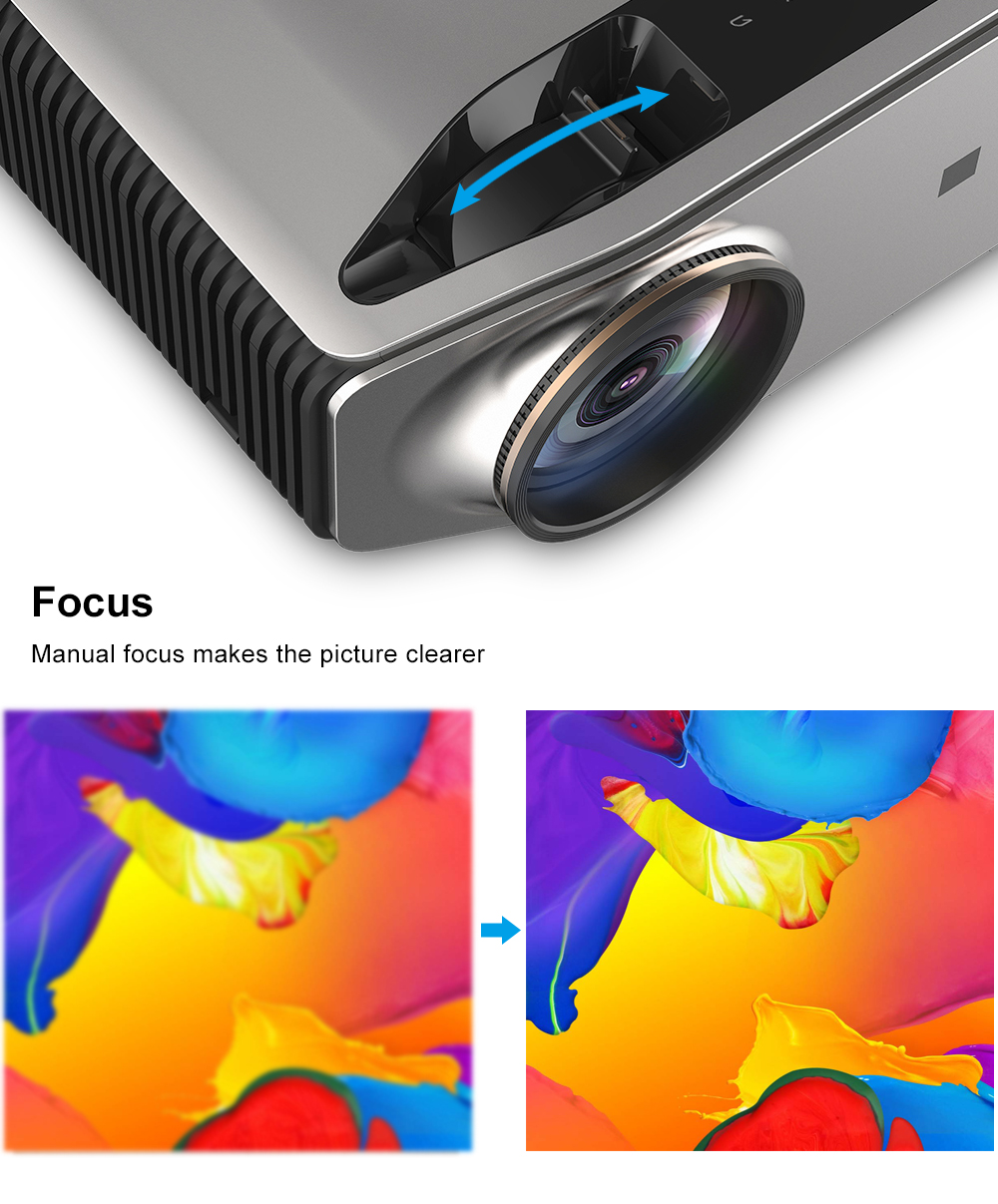 Keystone Correnction +/-15 degrees

The Good Times, The Longer The Better
The service life of the light source is over 30000 hours, and more than 10,000 films can be watched (2 hours per film), so that the good time will last longer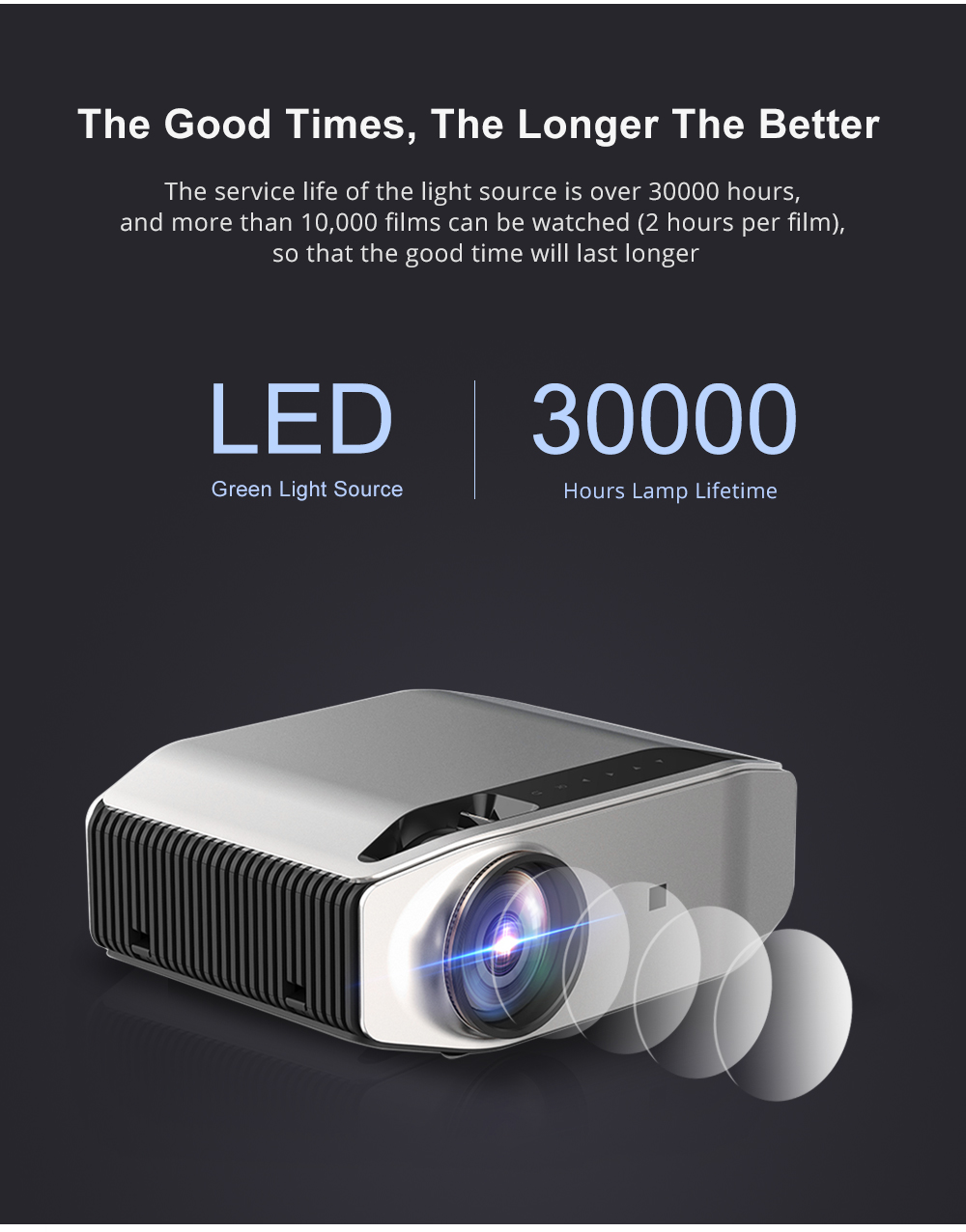 Diffuse Reflection
Compared with TV and Smart Phone , Light does not directly illuminate the eyes , can protect your eyes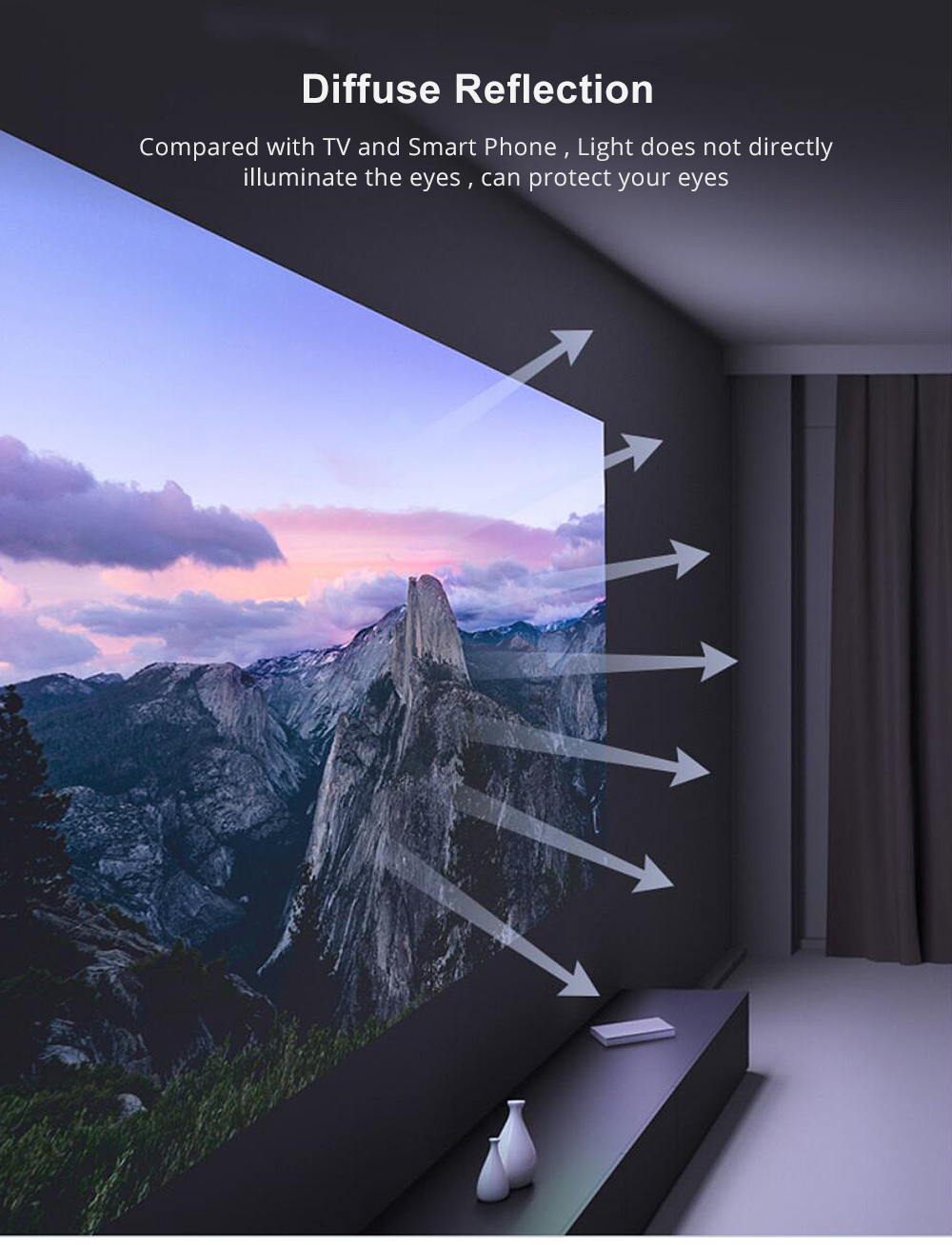 200inch Bigger Screen
The innovative larger screen size allows you to enjoy an immersive ture to life projection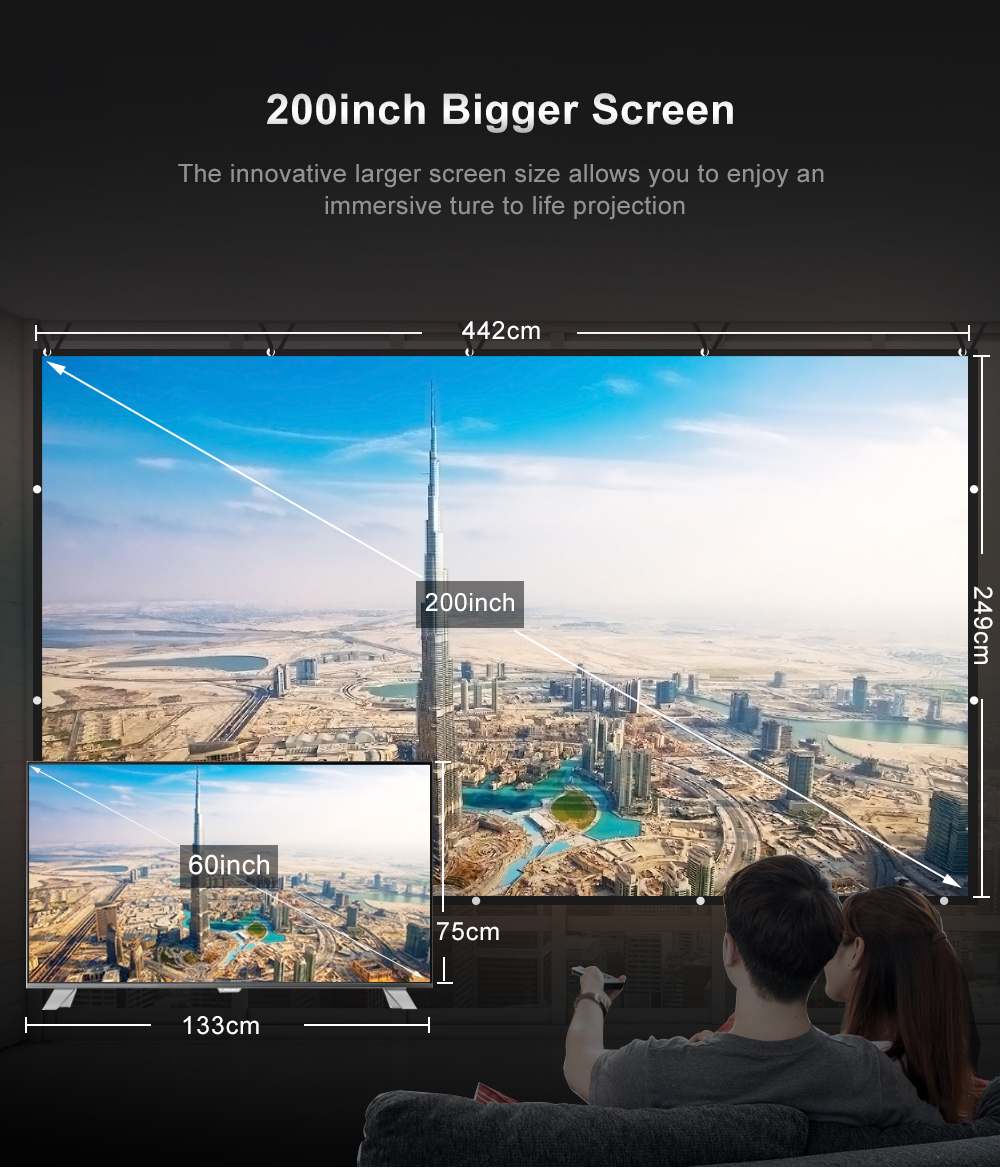 Ul Timate Home Experience
Enjoying filems &TV series, live matches and watching movies with your families and friends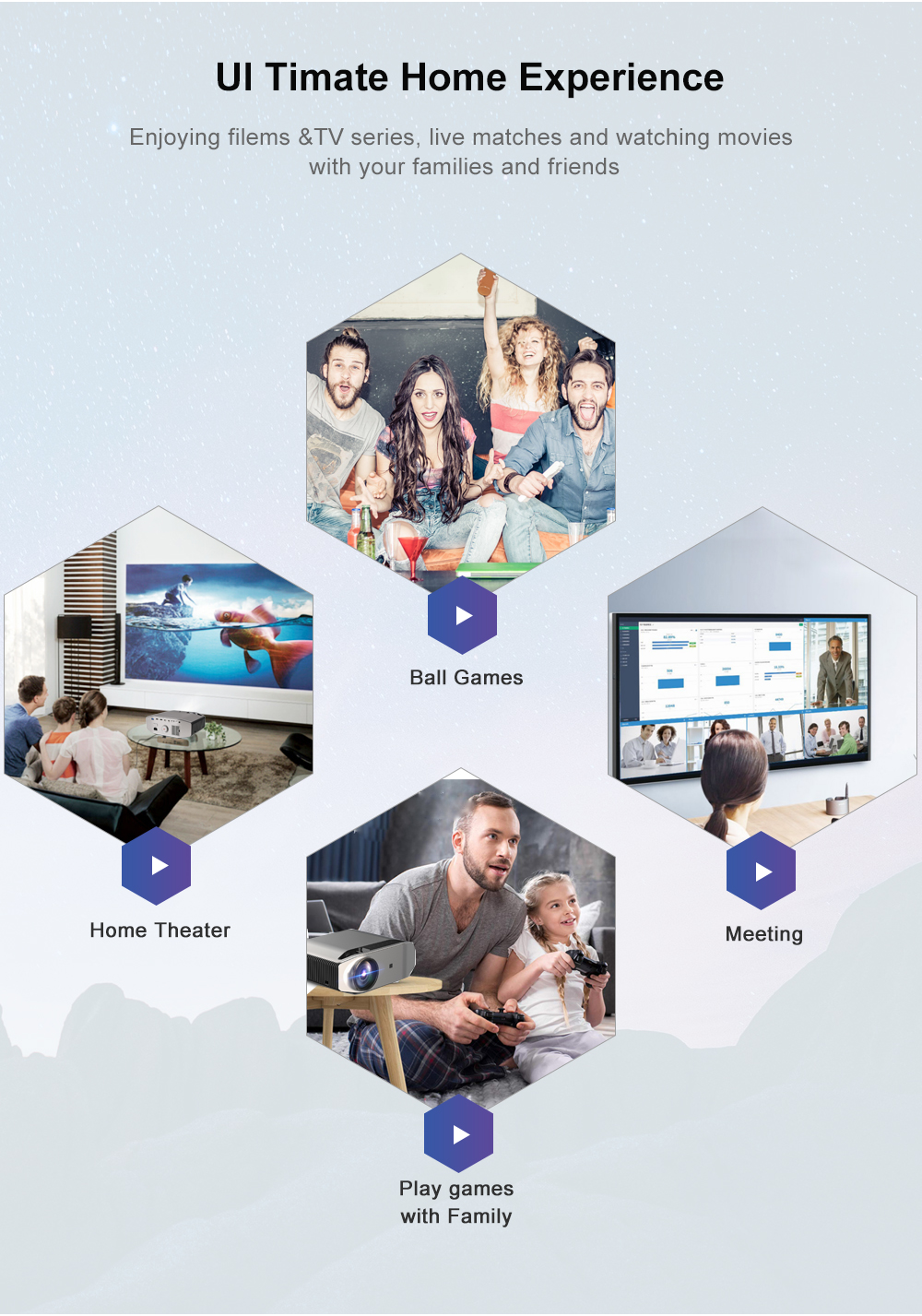 Projection effect real shot