Rigal RD828 1080P Full HD Projector WIFI Multiscreen Projetor Native 1920 x 1080P SmartPhone Beamer 3D Home Theater Video Cinema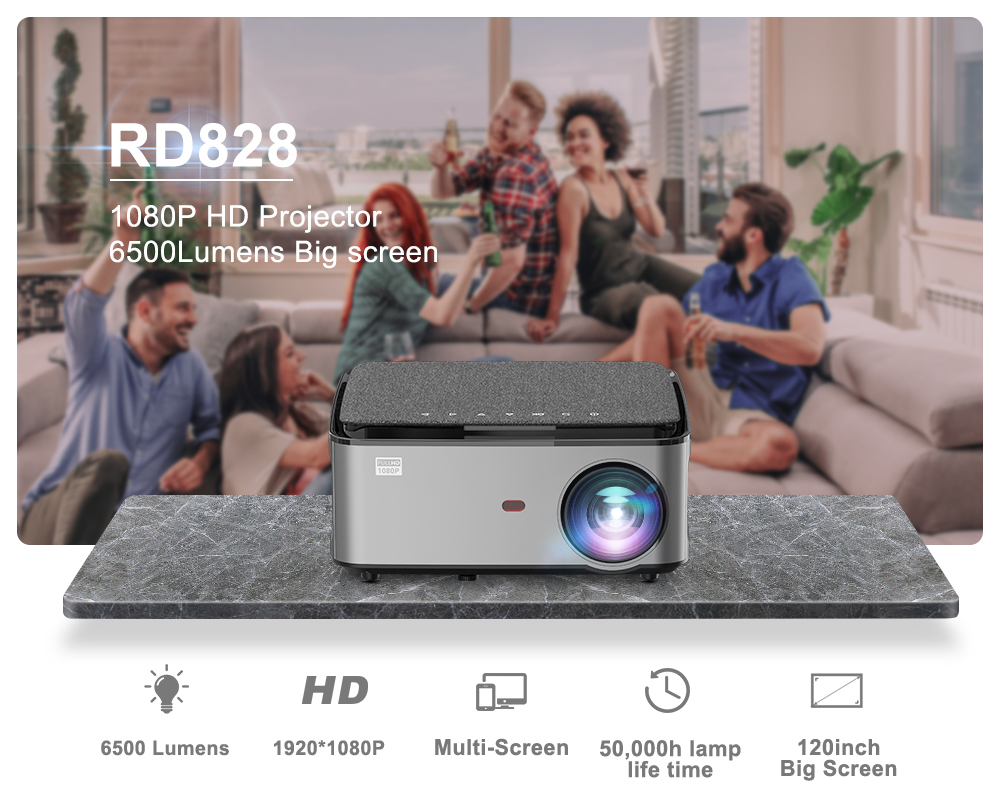 WiFi Wireless Multi-screen function support wireless contact with your smart phone
Wireless Sync Display You phone to Big projector screen
[1080P Native Resolution (1920*1080), Support HDMI 4k Video] The projector with a real native resolution of 1920*1080, remarkable 7000 lumens bright and high dynamic contrast ratio of 8000:1, provides sharp and detailed images from HD content without downscaling or compression, which is four times higher than 720p.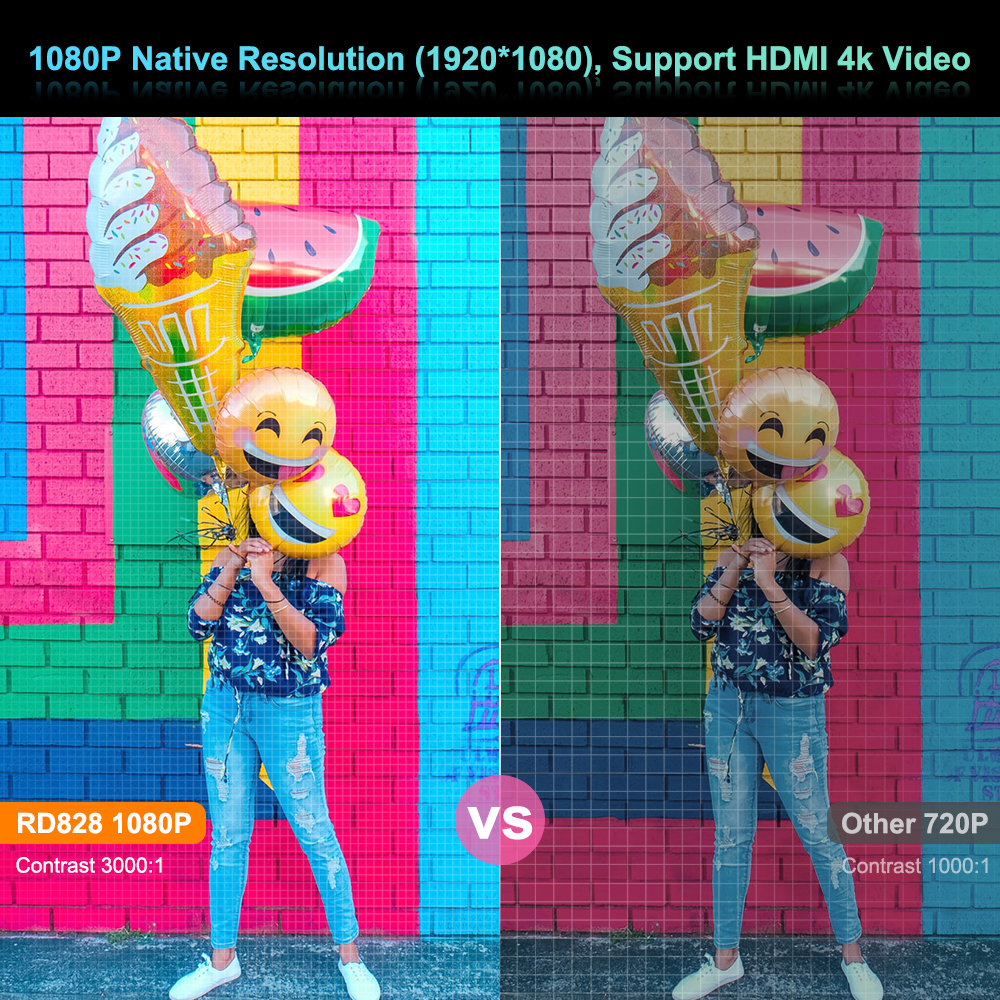 Combining an innovative high-refraction 5 layers glassed lens, ensuring the best video experience.
Extended Lamp Life
An extended lamp life up to 50000 hours (you watch a two-hour movie every day, your projector's lamp can last many years) What's more, you can get rid of getting a replacement lamp.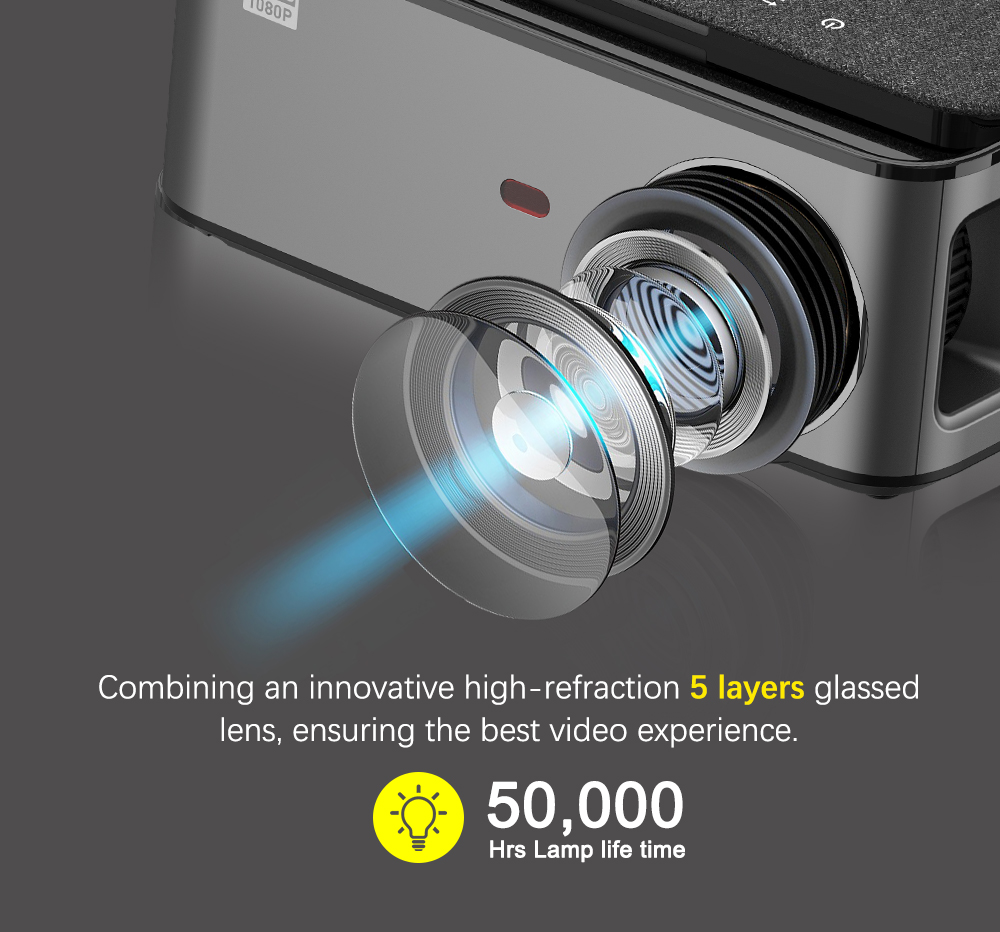 [HIFI Stereo Sound & Latest Advanced Cooling System] This LED projector has built-in 3W dual stereo speakers with SRS sound system provides a great auditory sense experience without external speakers.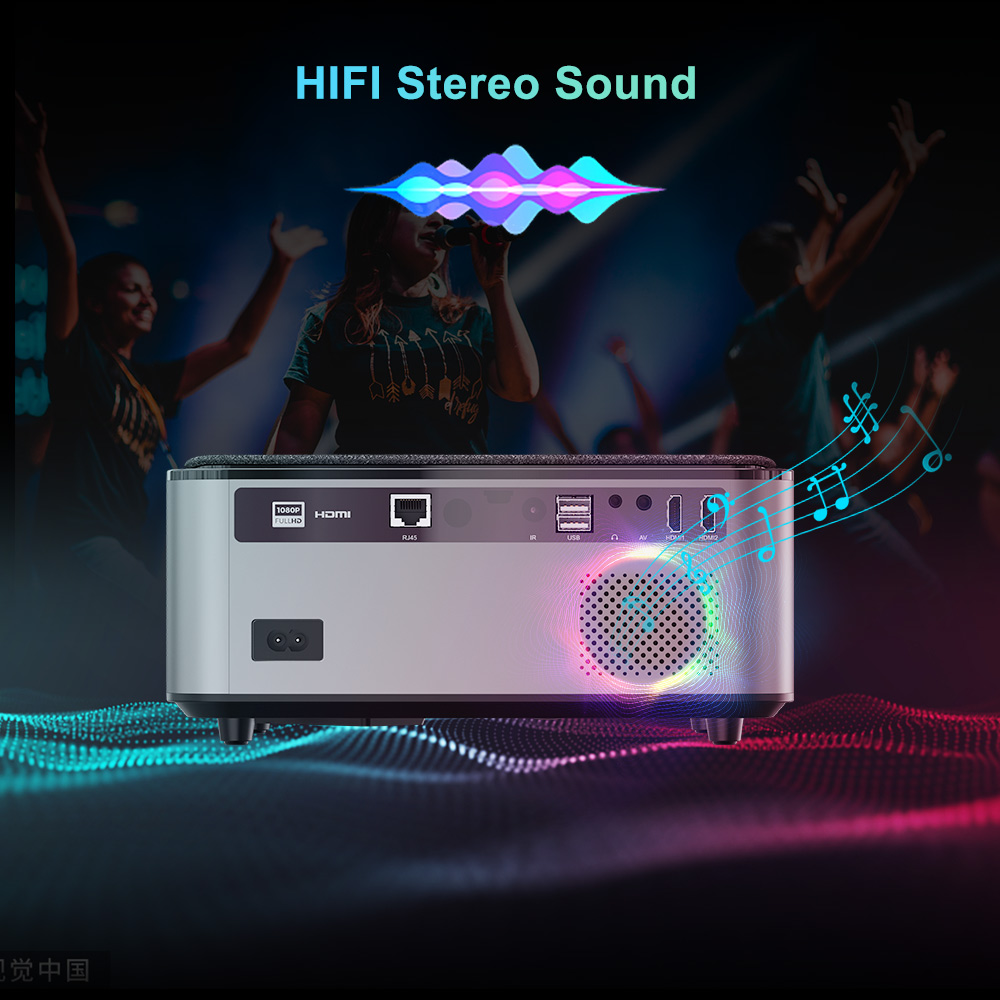 Innovative 4D Keystone Correction & Zoom Function
Our hd projector has ± 50 ° vertical keystone correction function and 4-point trapezoidal adjustment to ensure the projected image is always a standard rectangle.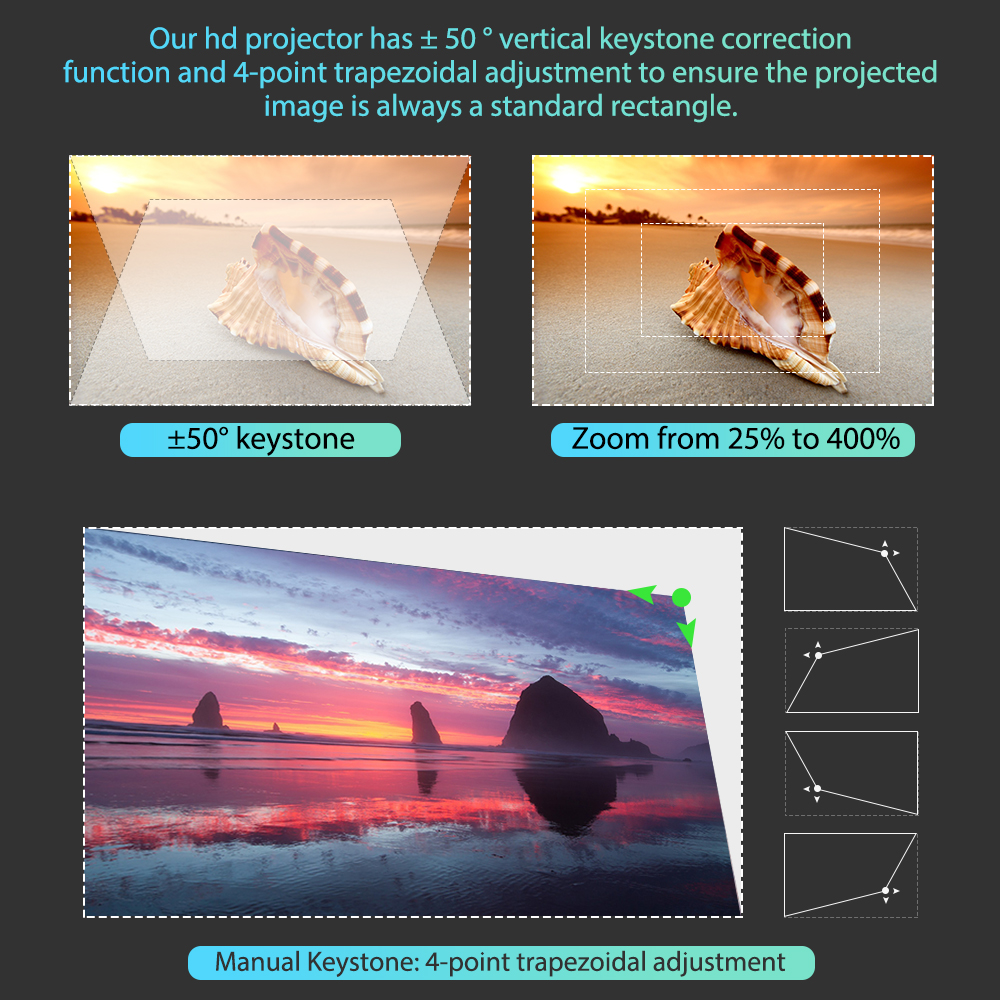 An innovative cooling system with heat dispersion, effectively extends the life of the machine
REMOVEABLE DUST FILTER
Easily take out the dust filter, simplely clean the dust. Other projectors need to be eliminated the internal dust via disassembling machines.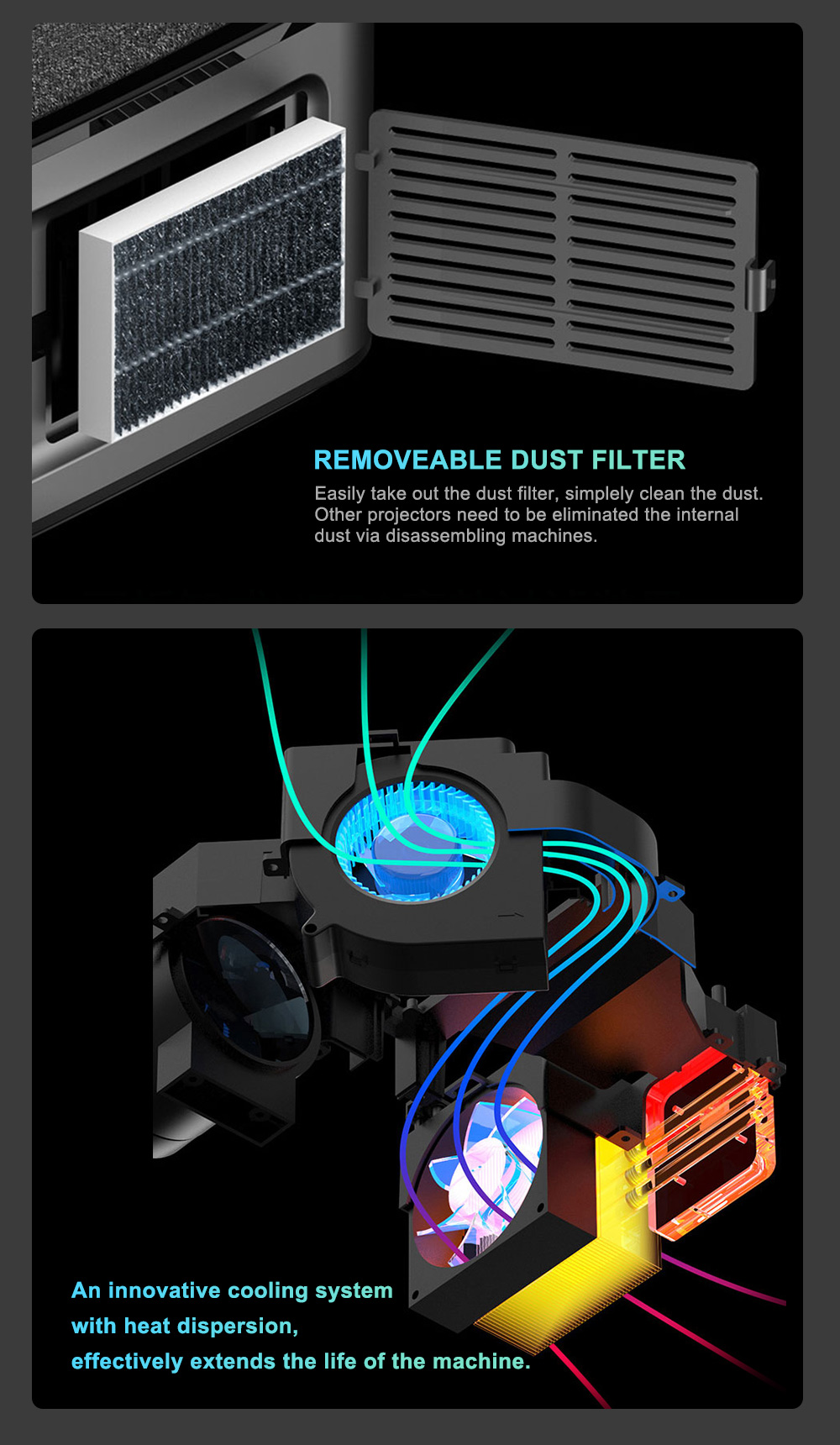 This projector has a motorized zoom facility which can reduce the image up to 60% of the original length and width with the remote control.
[Giant Screen & Wide Compatibility] The video projector offers the projection size from 45" to 200" depending on the distance (1.5 - 5.5 meters) and 3.3M 100inch screen is the recommended viewing distance.
It delivers bright large-screen with fantastic image clarity, outstanding color accuracy and incredibly sharp image detail to both homes and businesses.