AAO YG650 Projector Full HD Native 1920 x 1080P New LED Proyector YG651 5G WIFI Android Smart Phone Beamer 3D Home Video Theater

Optical specifications
● LCD Screen Size: 6.3 inch TFT LCD Screen
● Light source: 50000 Hours long life
● Brightness: 480 ANSI lumens
● Resolution: 1920*1080dpi
● Aspect Ratio: support 4:3/16:9
● Project distance: 1.45-6.65m
● 3D Function : Support red blue 3D
● Contrast Ratio 8001:1-10,000:1

Features
● Real Native Resolution 1920*1080P
● Support 2.4G/5G WiFi, wireless/Wired sync display
● Keystone Correction: V:+/-15 degree
● Brightness 5,800 - 7,000 Lumens
● motorized adjust Focus,projector has a motorized adjust Focus facility.
● REMOVEABLE DUST FILTER ,Easily take out the dust filter, simplely clean the dust.

Interface
● HD x2;
● USB (Support wire sync display) x2 ;
● AV x1;
● Audio Out (3.5mm Headphone jack)x1
● IR Receiver

Packaging List
1* Projector
1* User Manual
1* Remote control
1* AV Cable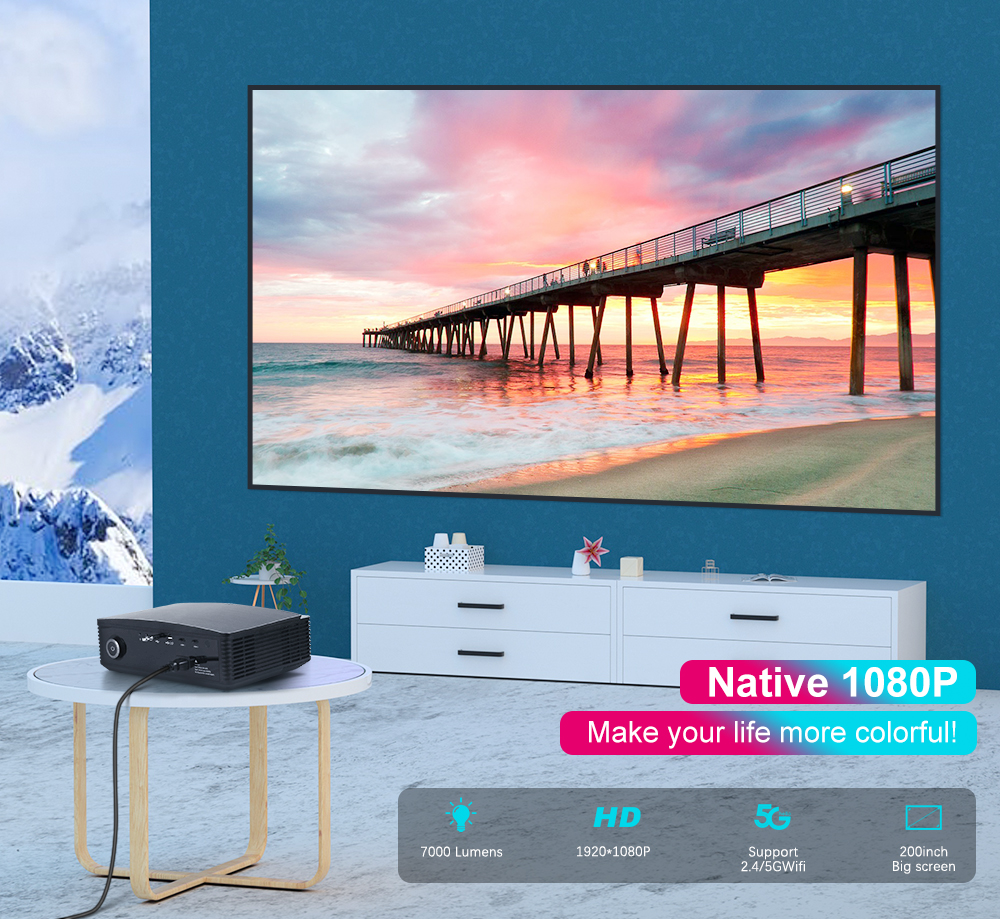 Innovative 5G WiFi Projector
YG651 WiFi projector enables synchronize smartphone screen by breathtaking 2.4G/5G WiFi. Ultra-fast 5G WiFi allows lag free streaming experience for gaming online and seamless video streaming. The wireless screen sharing function offers great convenience to watch all your favorite content by streaming from iOS or Android devices.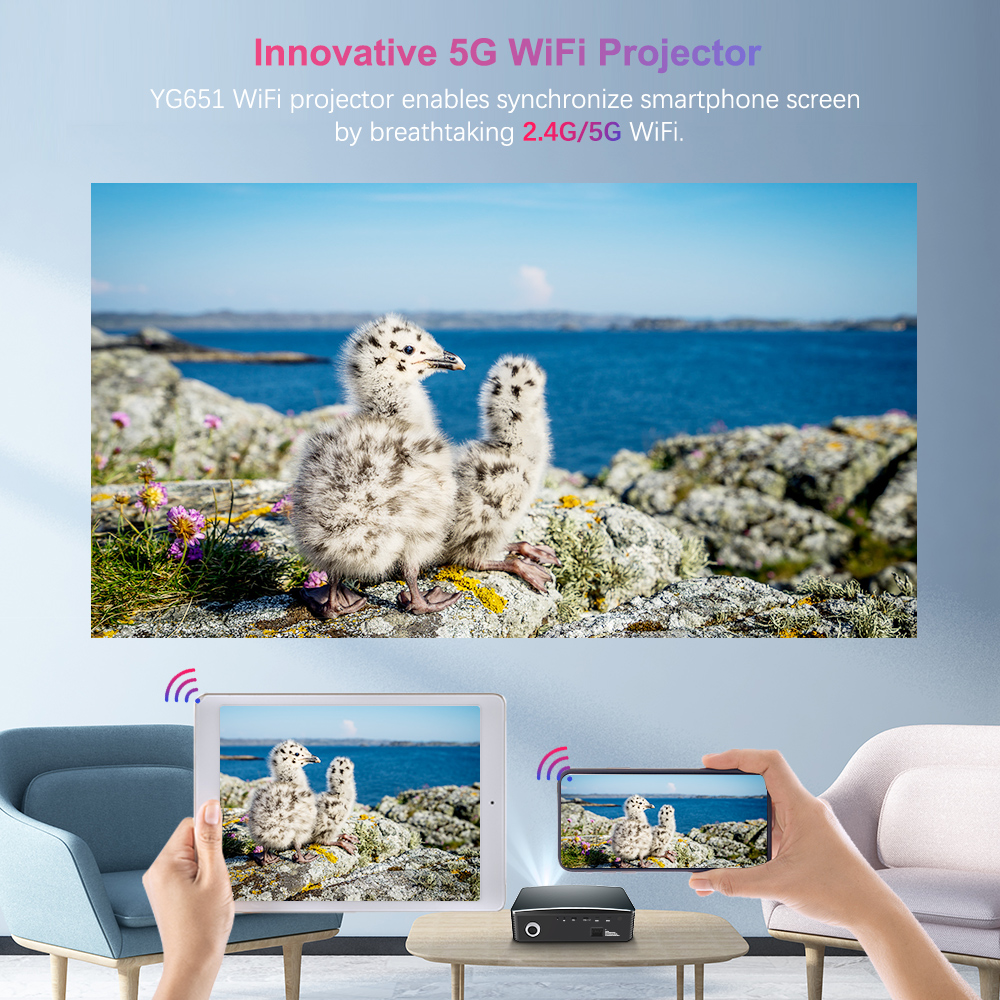 FULL HD 1920x1080P
With most advanced light source and native 1920x1080P resolution, You could enjoyhappy times
with your family and friends anytime.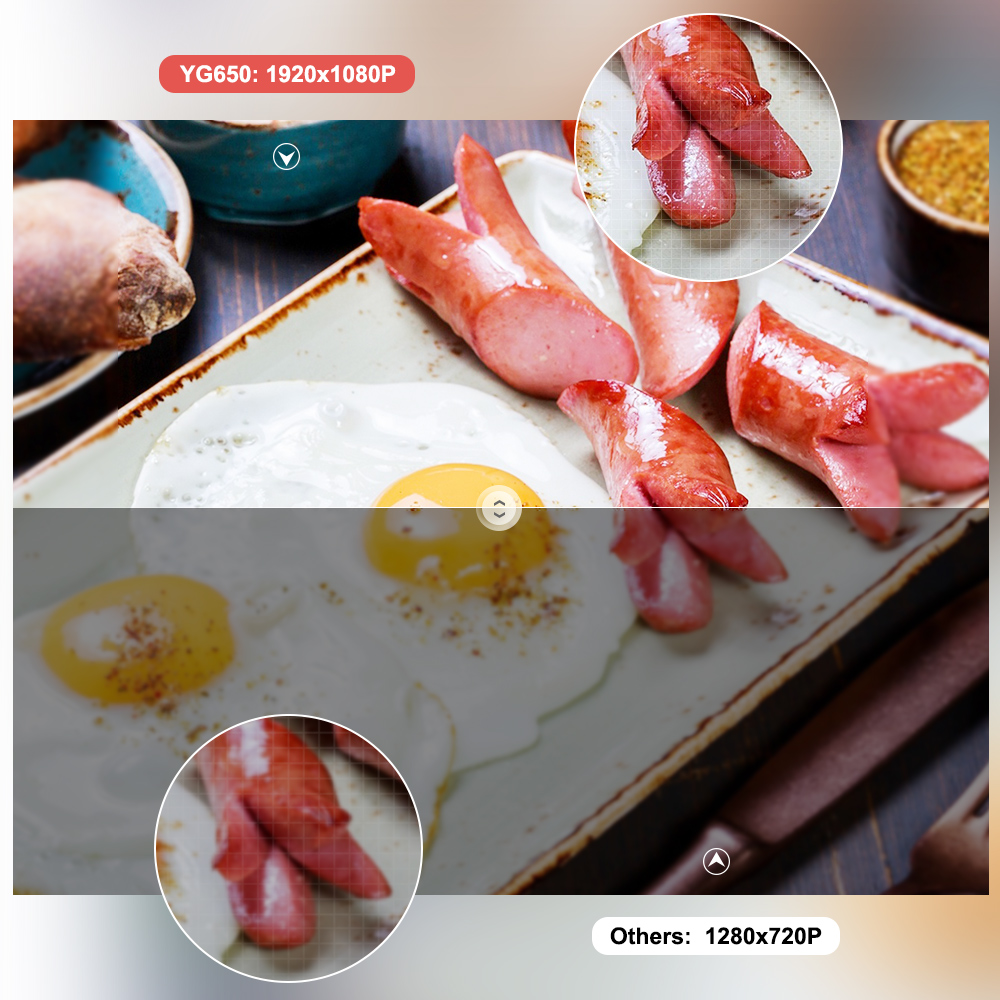 1080P FULL HD, 7000lumens
Experience large,1080P FULL HD. outstanding color accuracy and incredibly sharp image detail to both homes and businesses.
low dispersion lens can minimize chromatic aberration so you can enjoy your favorite 1080p HD content with brilliant clarity.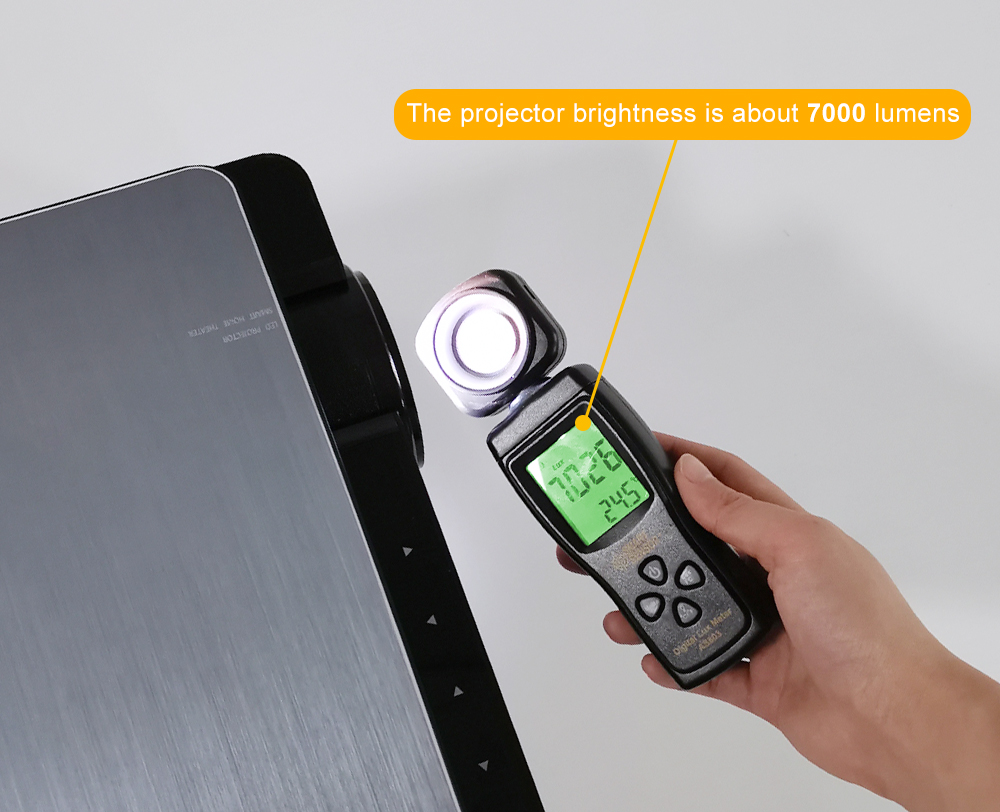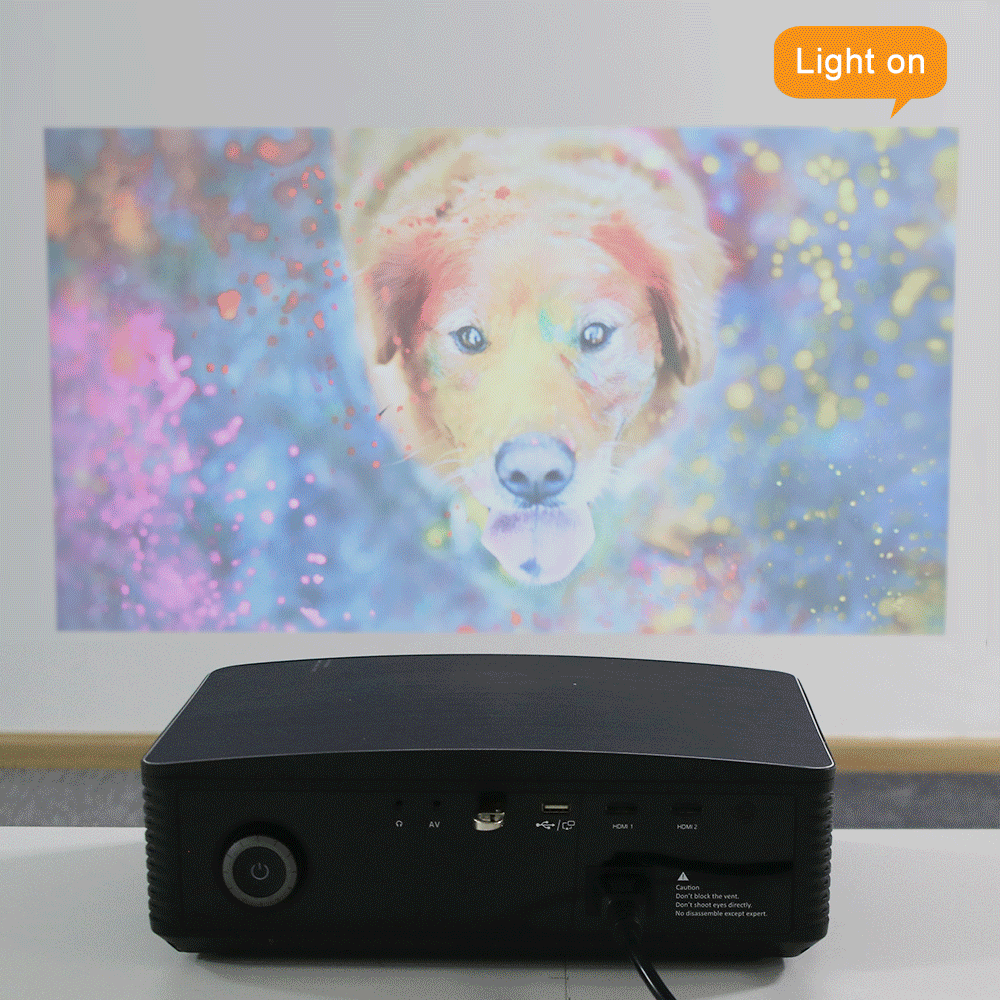 Zoom Function 75%-100%
Digital zoom is the preferred zoom feature in a projector.
With this innovative function, no need to adjust the projector distance frequently to matches the screen size.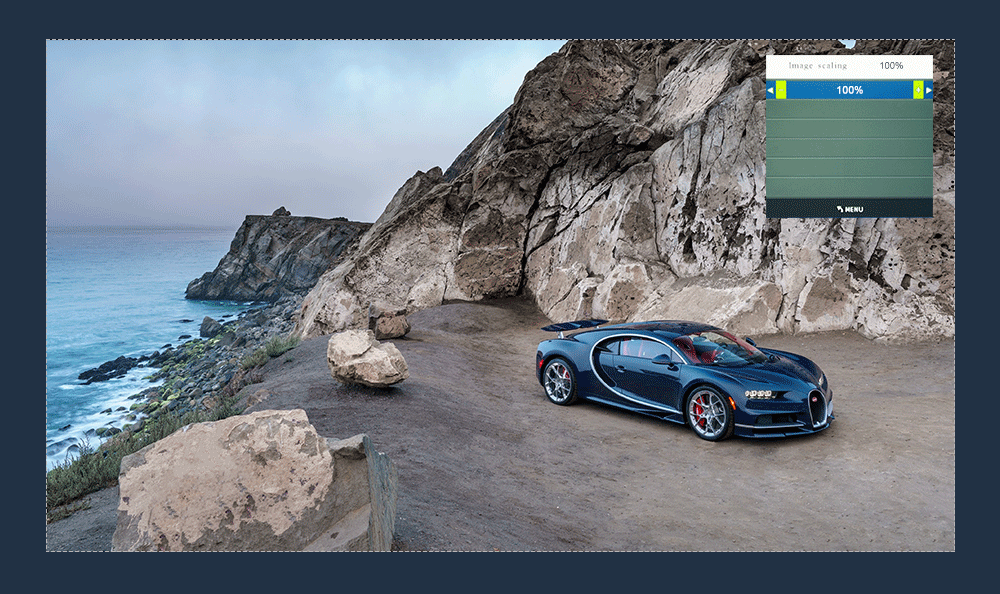 SYNCHRONIZE SMART PHONE SCREEN
Connected to for iPhone/iPad:
Connect your for iPhone/iPad to this phone projector via USB Lightning cable directly or WiFi. Please choose "Trust", when the phone screen prompts whether you trust this device.
Connected to Andriod Phones:
Connect your Andriod Phones to this projector via USB Lighting cable directly or WiFi. To activate this function, your Andriod Device must support a Multi-Screen/Wireless display. Some Andriod mobile devices may only transfer the display without audio due to the protocol restrictions.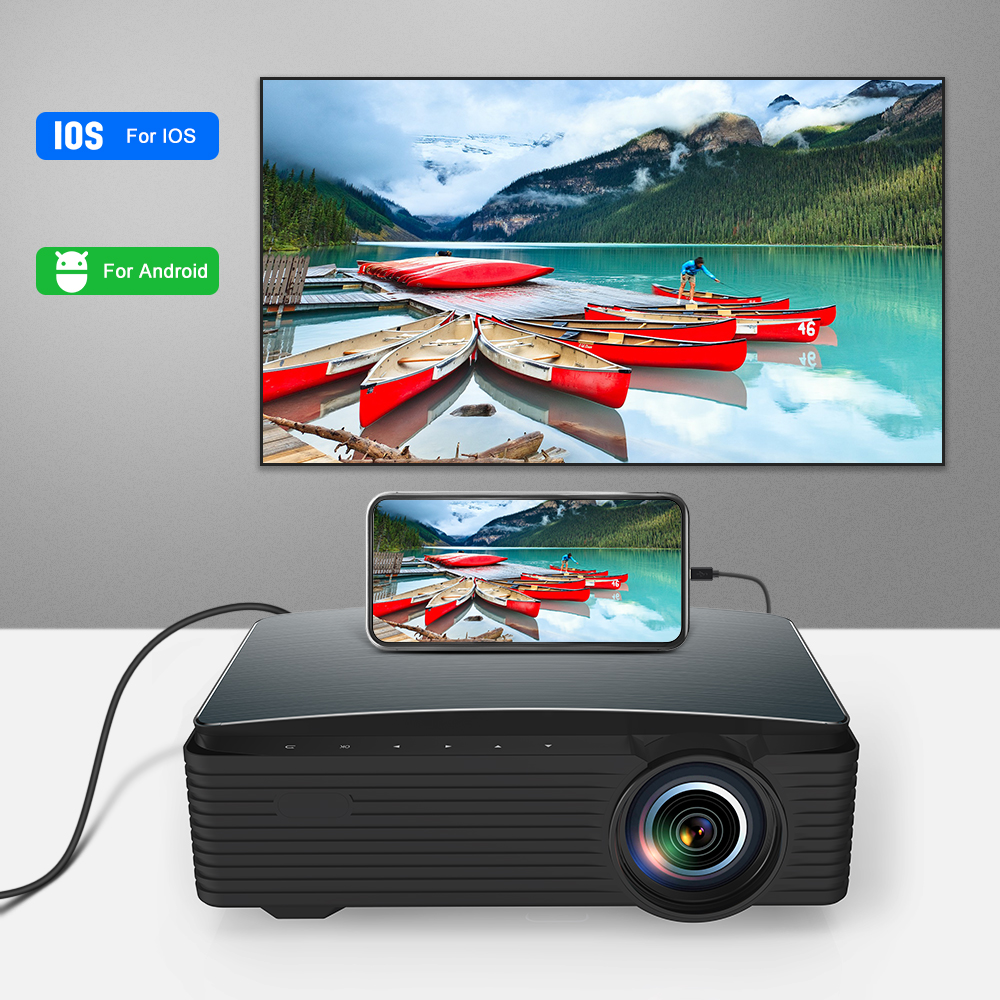 Easily motorized adjust Focus
YG650/YG651 projector has a motorized adjust Focus facility.
With this innovative function,Via the projector remote ,Easily adjust the clarity of the projector

Focusing & Keystone Correction
To get a better watching experience, please adjust the focus ring and ±15° keystone correction manually to view a clear image in different projection distance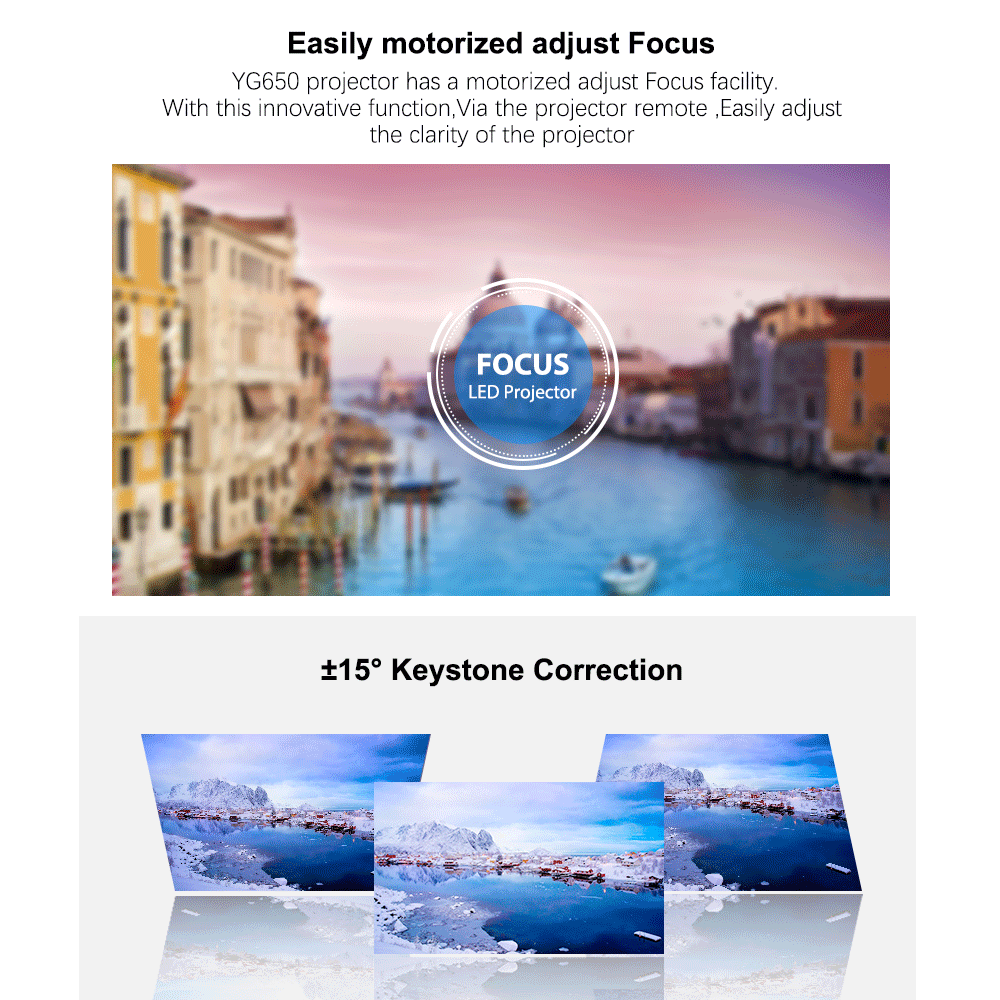 Giant giant screen
The video projector offers the projection size from 40" to 200" depending on the distance (1.45 - 6.65 meters) and 10ft is the recommended viewing distance.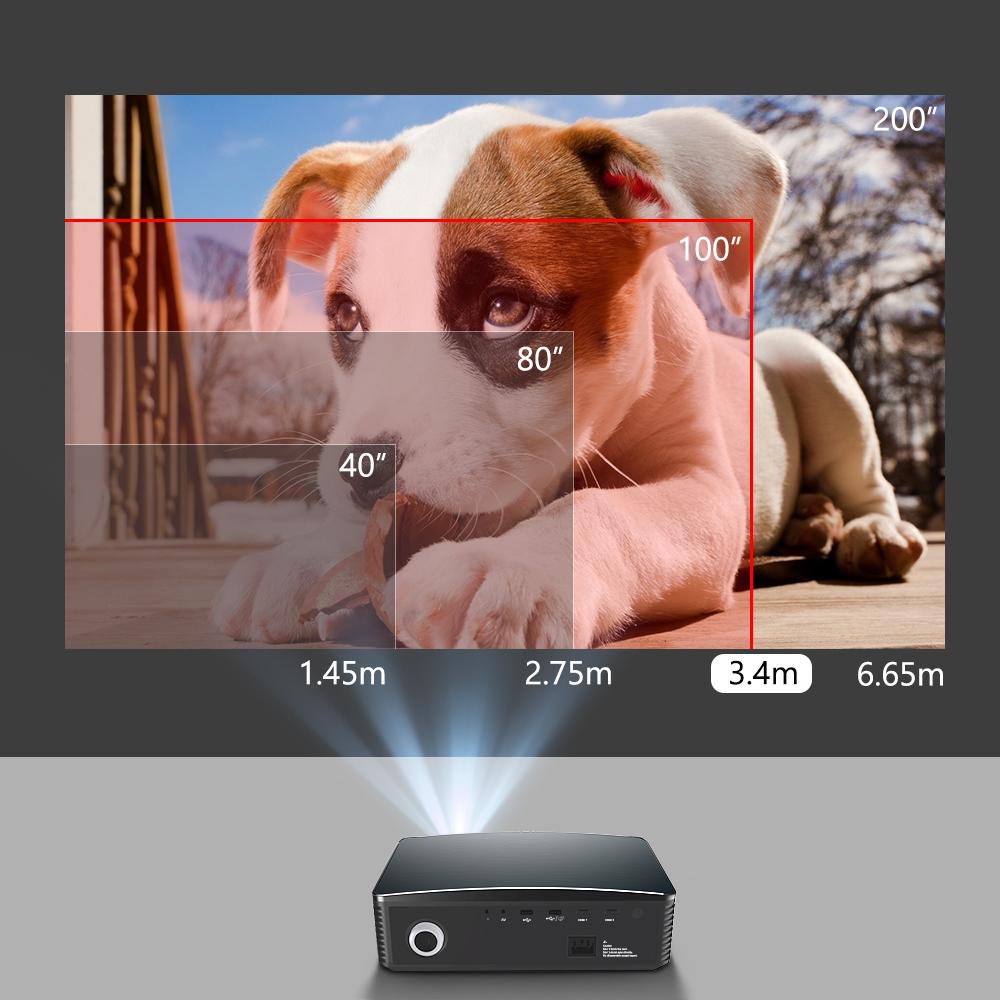 REMOVEABLE DUST FILTER
Easily take out the dust filter, simplely clean the dust. Other projectors need to be eliminated the internal dust via disassembling machines.


FLEXIBLE MULTIMEDIA CONNECTIVITY
Equipped with 2* HDMI-compatible ports, 2*USB port, AV port, this projector easily compatible with TV Box, PC, laptop, tablet, external speakers, DVD player, media players,for iPad, for iPhone, for Android smartphone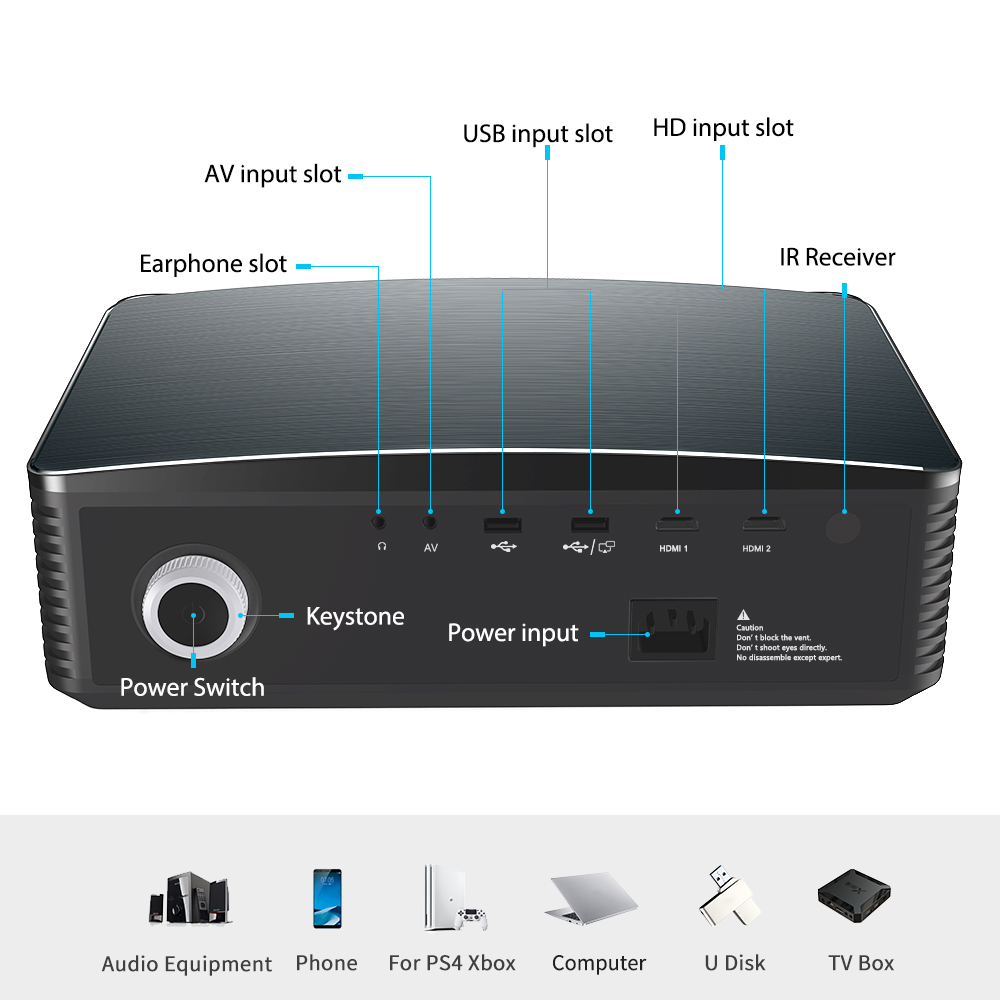 Impeccable Optics for Excellent image Quality
The service life of the light source is over 50000 hours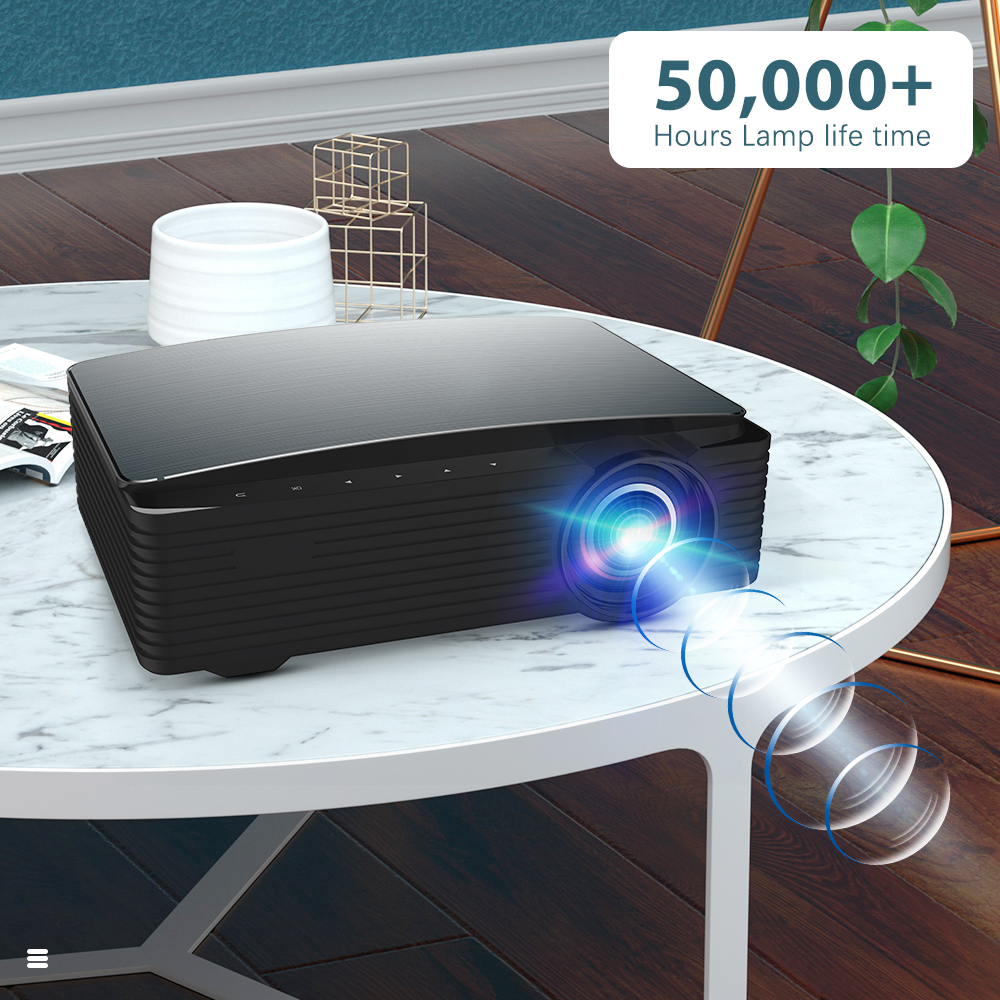 Built-in Dual Stereo Speaker
The built-in dual stereo speakers rebuild the original sound of movie and music. You can also connect the projector with an external speaker. It's a top choice for parties, football nights and movies with friends.