ThundeaL HD Mini Projector TD90 Native 1280 x 720P LED Android WiFi Projector Video Home Cinema 3D HDMI Movie Game Proyector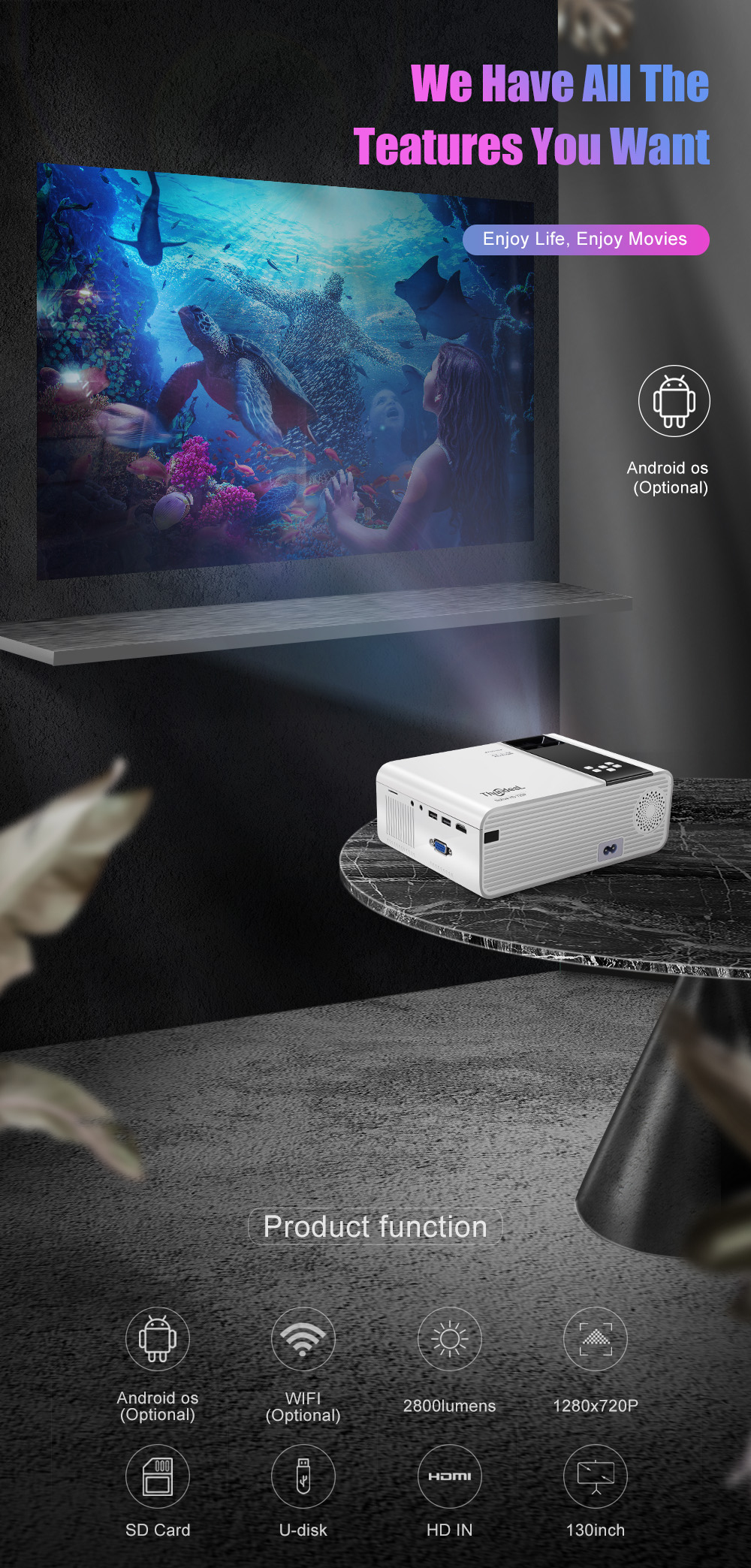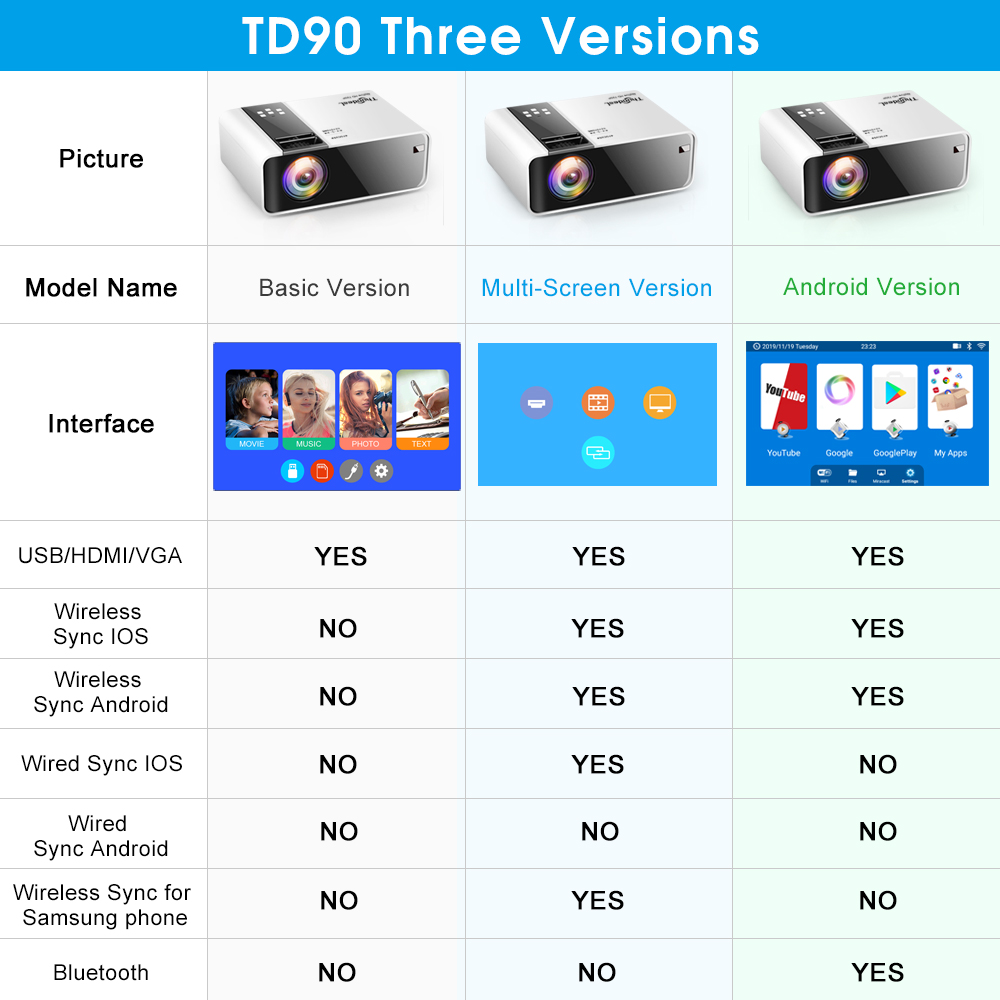 TD90 Baisc Version
TD90 Multi-Screen Version
TD90 Android Version

Multimedia System,No Android, No Wifi,No Bluetooth

- System: Multi-screen,
Support wirless sync display with
Android/IOS Phone, Wired sync display with IOS phone,
None Android ,None Bluetooth.

- System: Android 6.0 OS
- Support Google play store, APK install
- Contact with smart phone: Yes ,Support contact and Android Phone
- CPU: MSD6A358 Cortex-A35
- GPU: Mali-400 MP
- Memory: 1G RAM + 8G ROM
- WIFI: 2.4G
- Bluetooth: Bluetooth 4.1
Optical parameters
1) Brightness: 2800 Lumens,Peak Value Scope: 1800 - 3800 Lumens
2) Native Resolution: 1280x720 ,Max Support Full HD 1920x 1080
3) Contrast ratio: 2000:1
4) Throw Ratio: 1.4:1
5) Speakers: 4Ohm ,5W x1(SRS Sound Technology)
6) 3D Function : Support red blue 3D
7) All Model Support AC3
Native Resolution 1280x720P , Contrast Ratio 2000:1
With most advanced light source and native 1280*720 resolution, You could enjoy happy times with your family and friends anytime.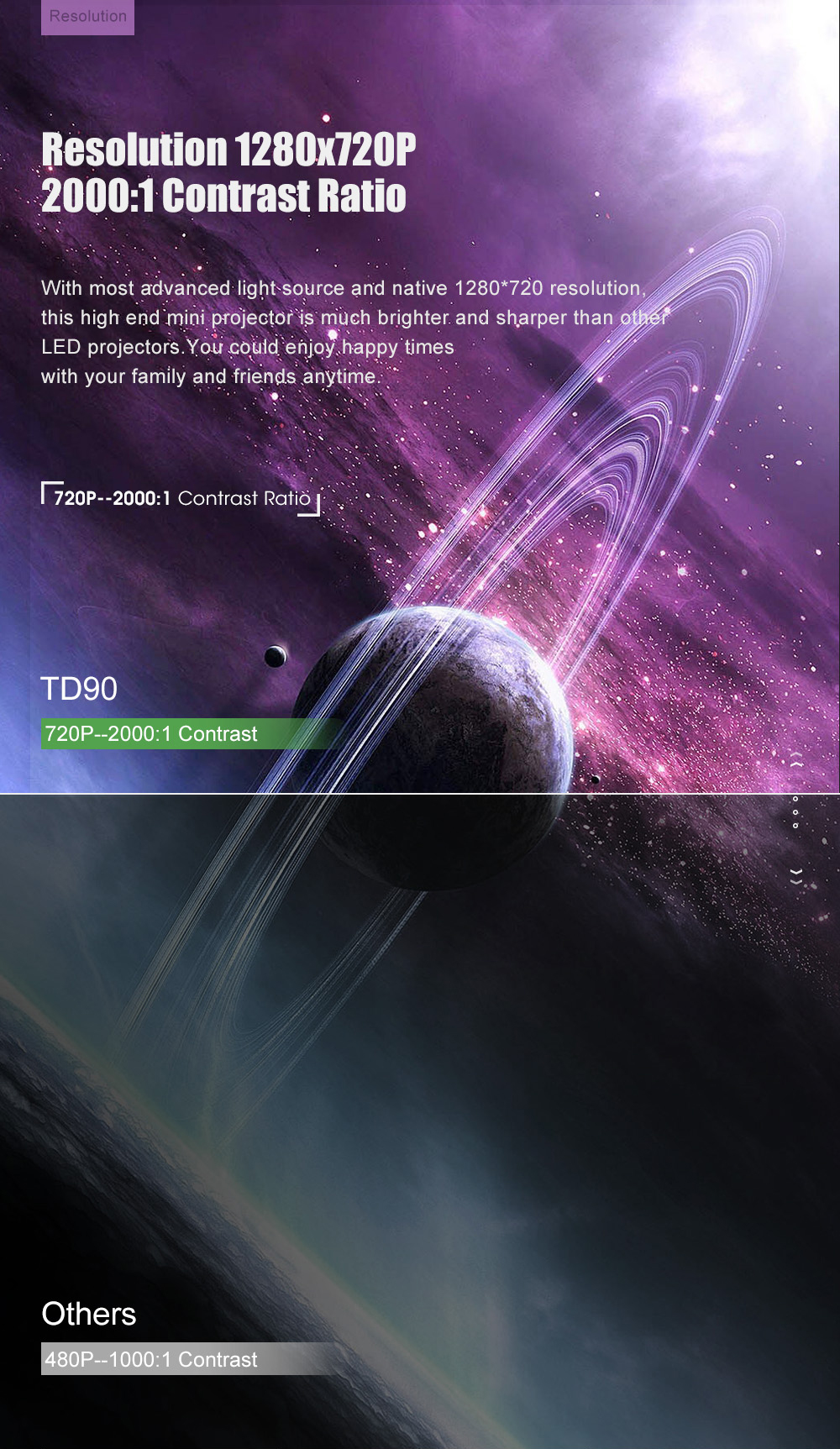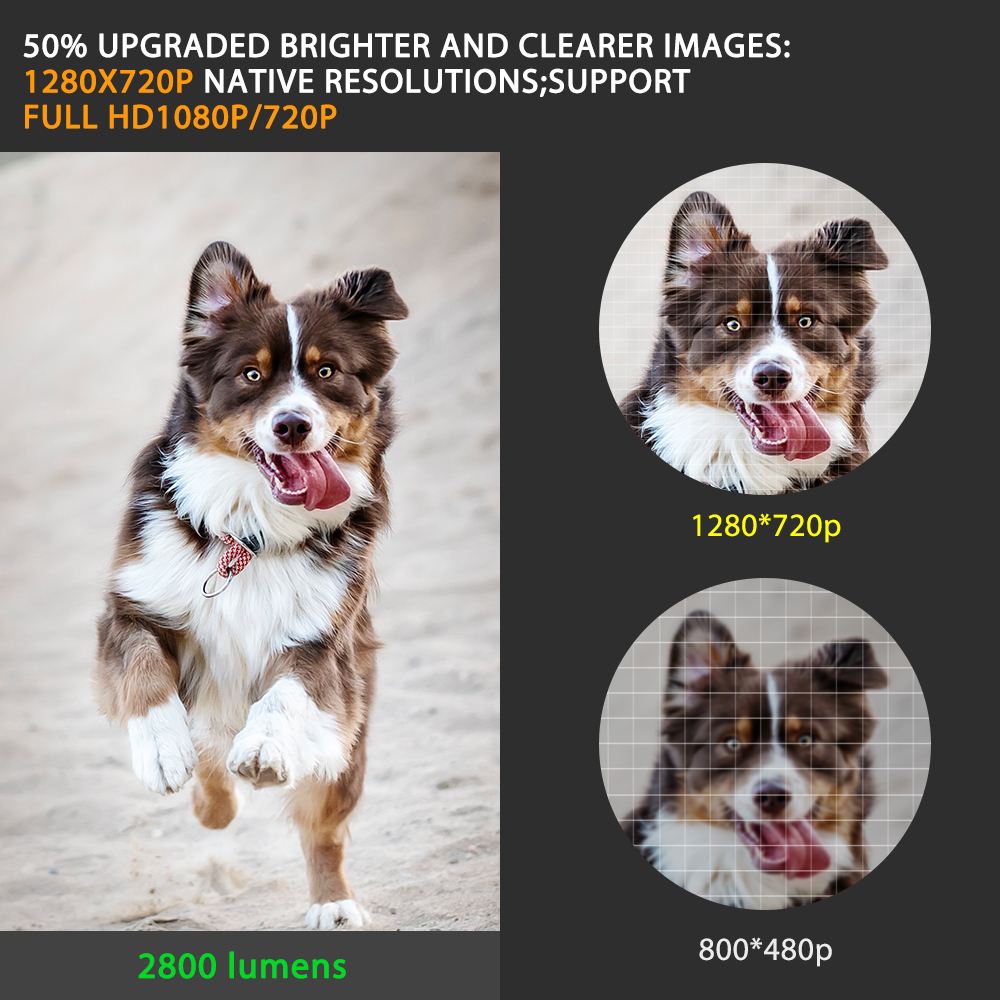 Super Brightness 2800 Lumens
Super Brightness 2800 Lumens bright picture which enable more vibrant and sharp image.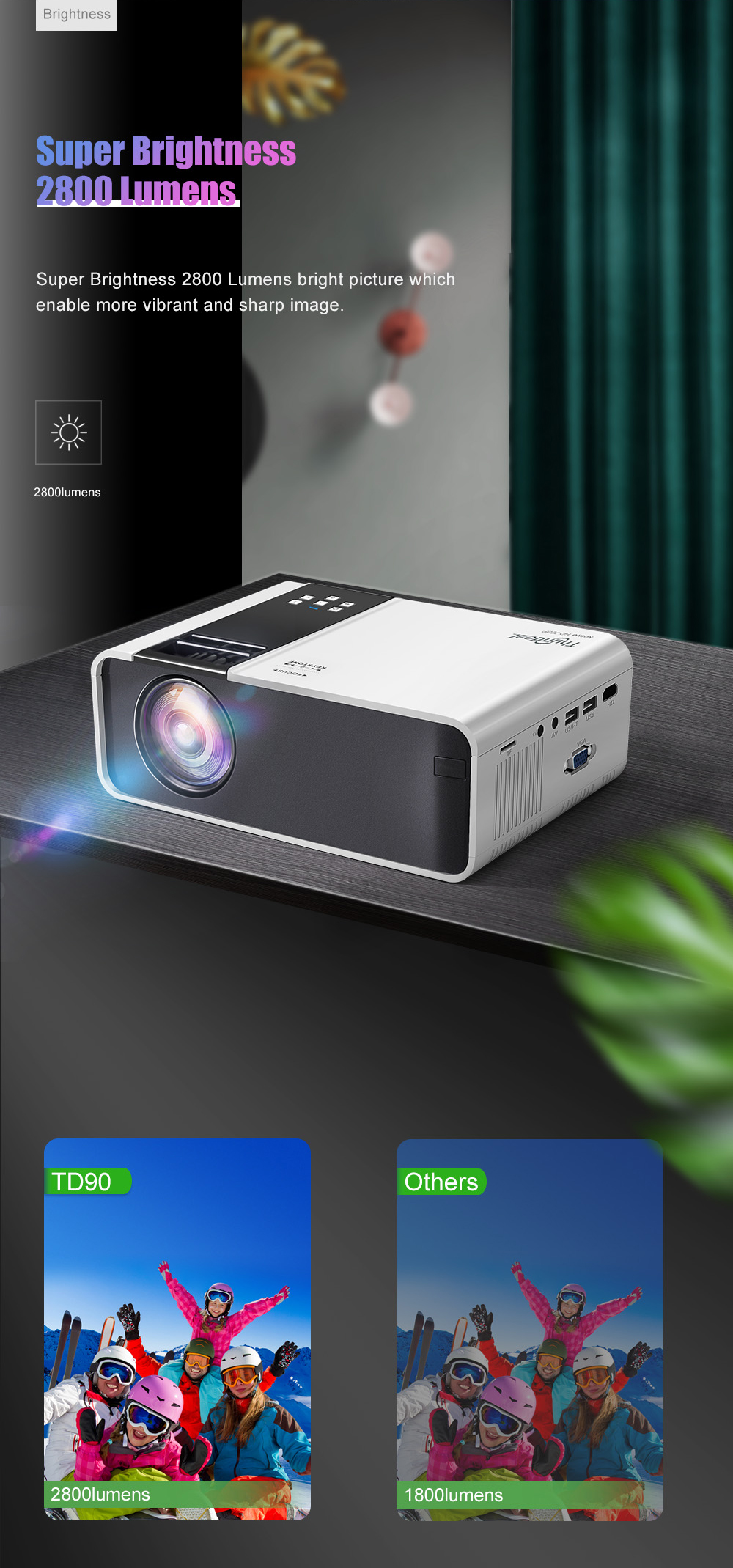 1800-3800 Lumens
For a variety of different environments Bright picture which enable more vibrant and sharp image.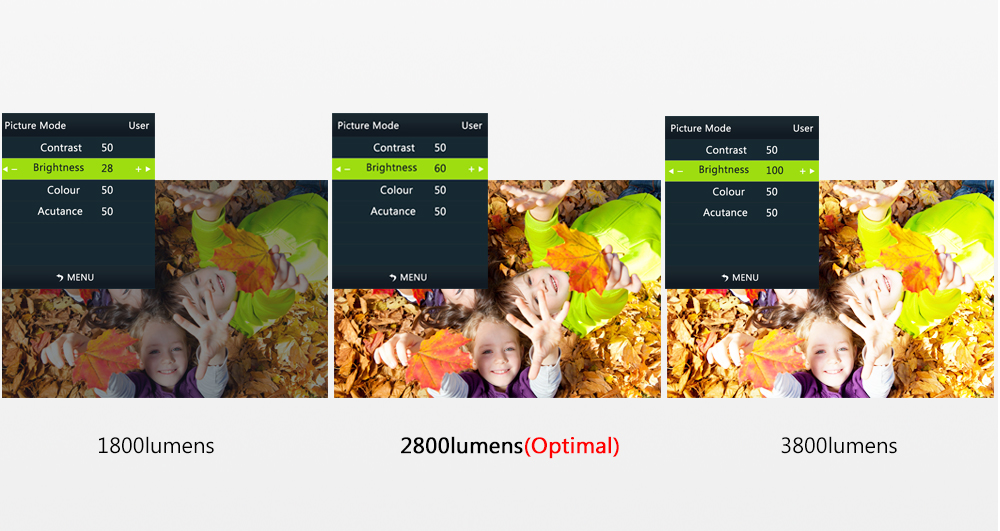 Projector Fan Noise Test
A good fan heat system provides the most basic guarantee for the stability and life of the projector, so the fan will produce some noise, which is almost the same as the ambient noise! (Experimental data, for reference only)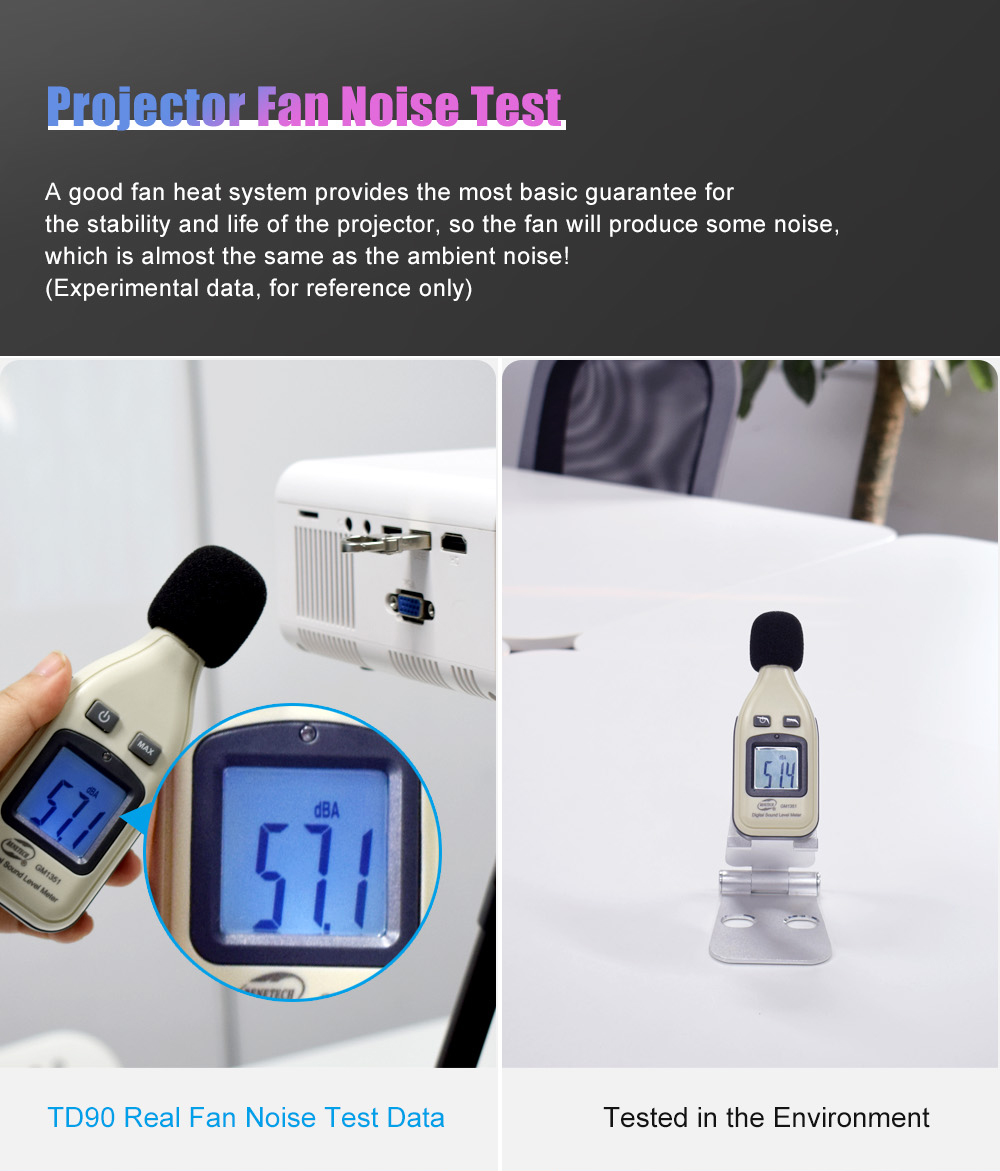 TD90 Android Version Built-in Android 6.0 OS
You can use android projector visit Internet, watch video online , play game, online shopping and so on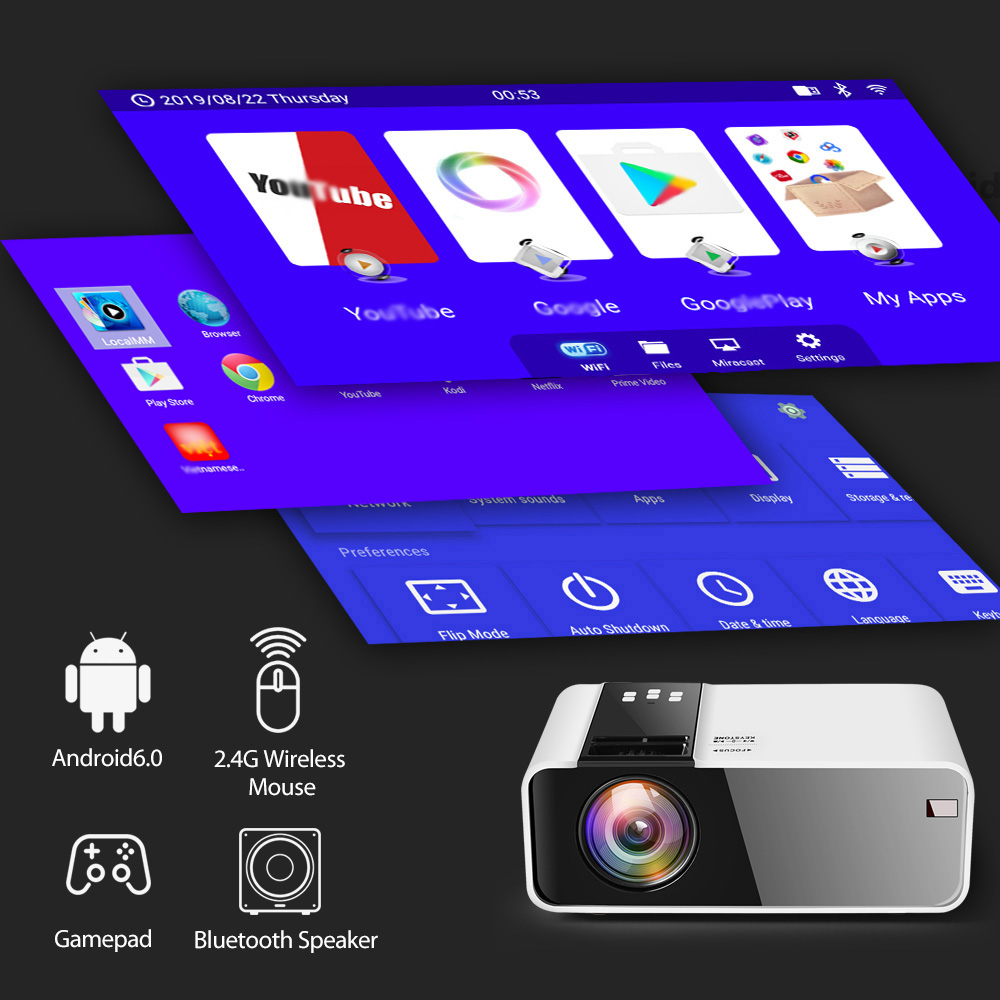 TD90 Android version support Miracast and Airbin
Wireless Sync Display You phone to Big screen , you can play games,watch moveis,browse Articles ( only for TD90 Android version and multi-screen verison)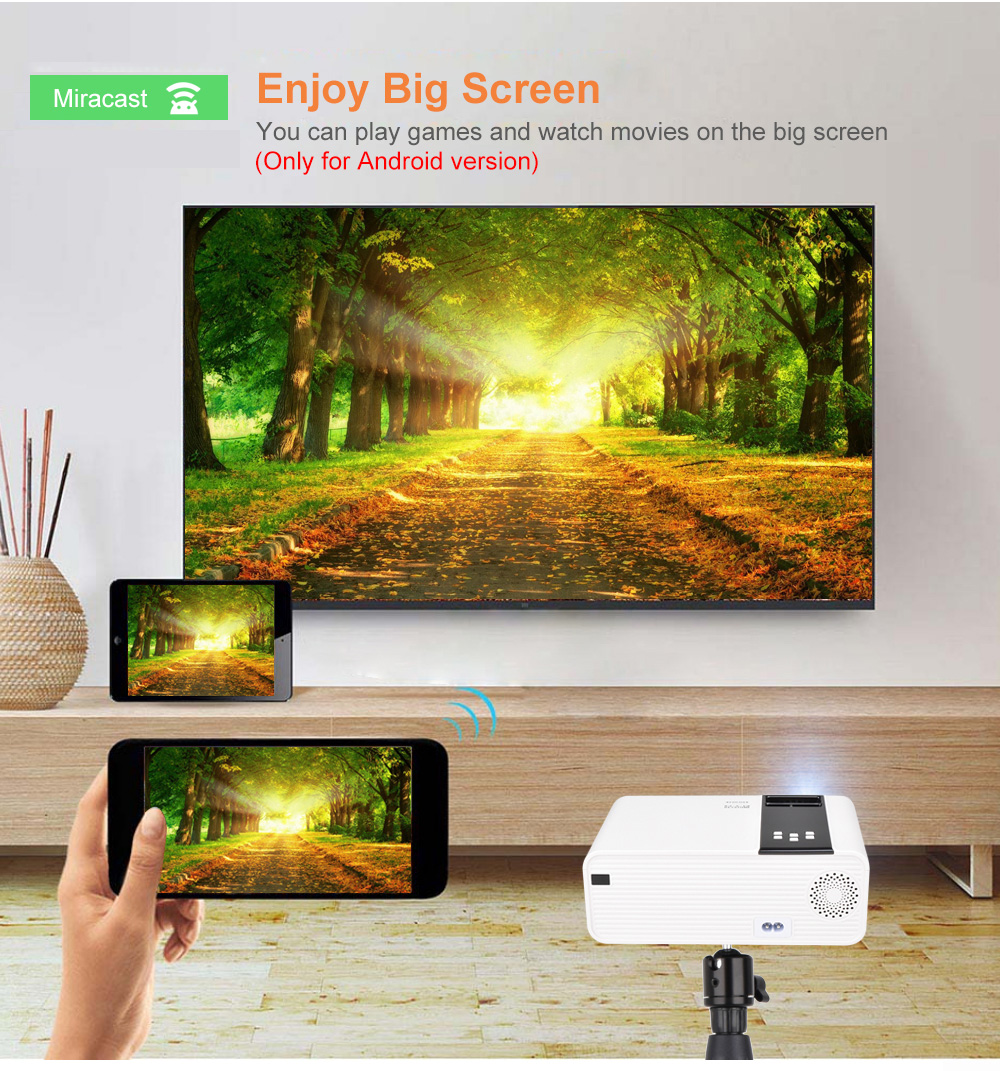 Delicate Design
Exclusive fan system is designed to prevent overheating with reduced noise, letting you fully enjoy your movie, TV series, and music etc.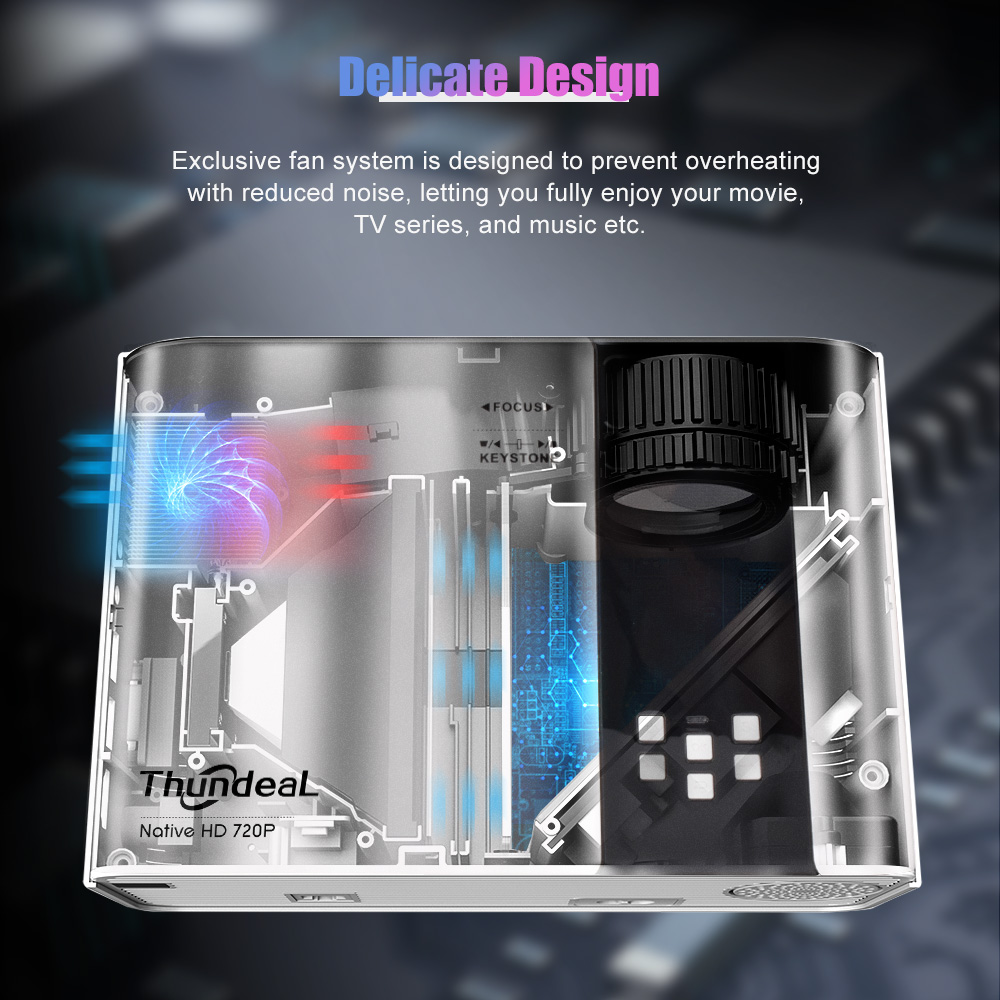 100 inch - 150 inch Big Screen ,Projection distance and size
Recommended optimum distance 1.5m-3.5m
Best in 80 inch - 100 inch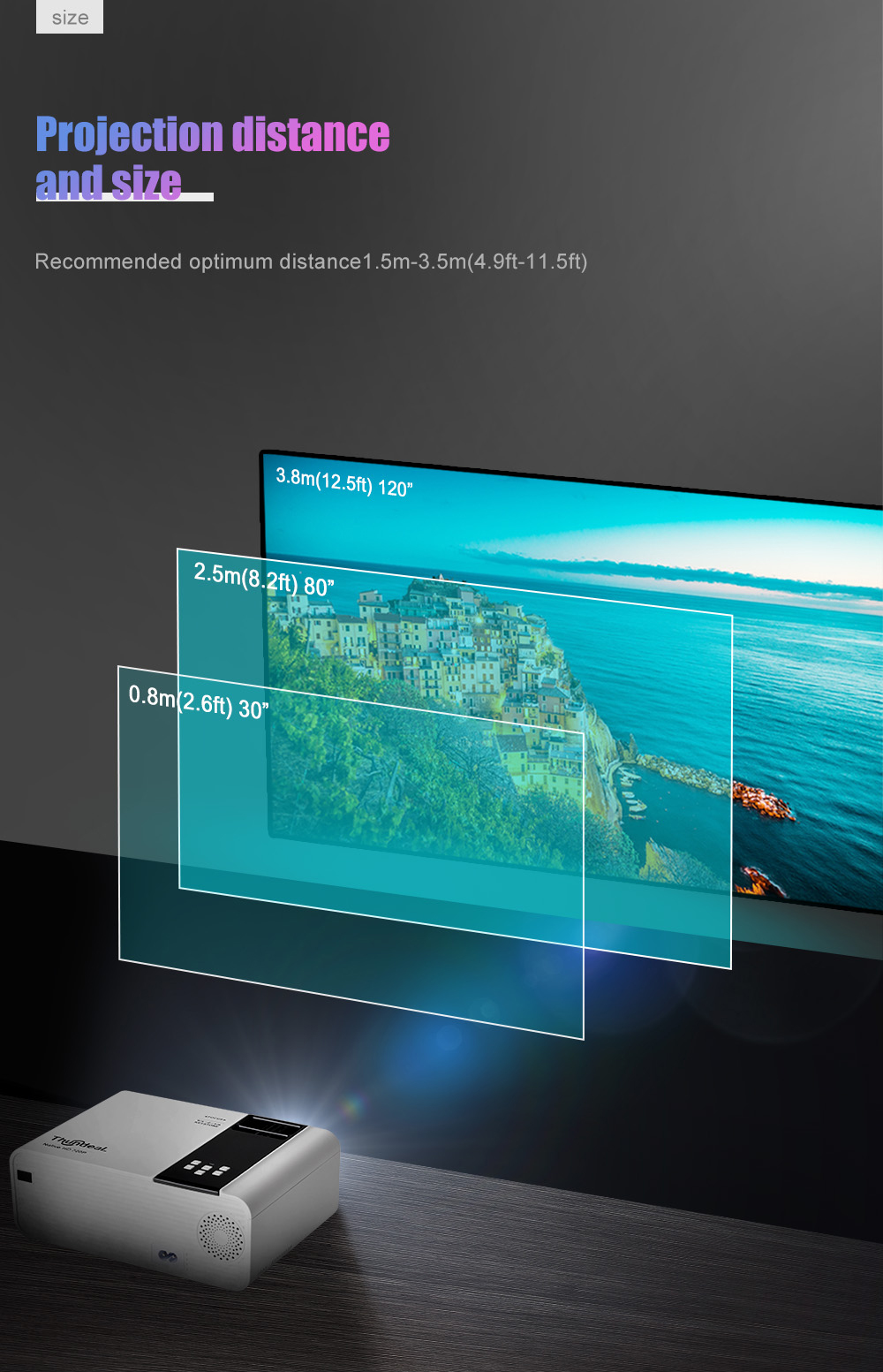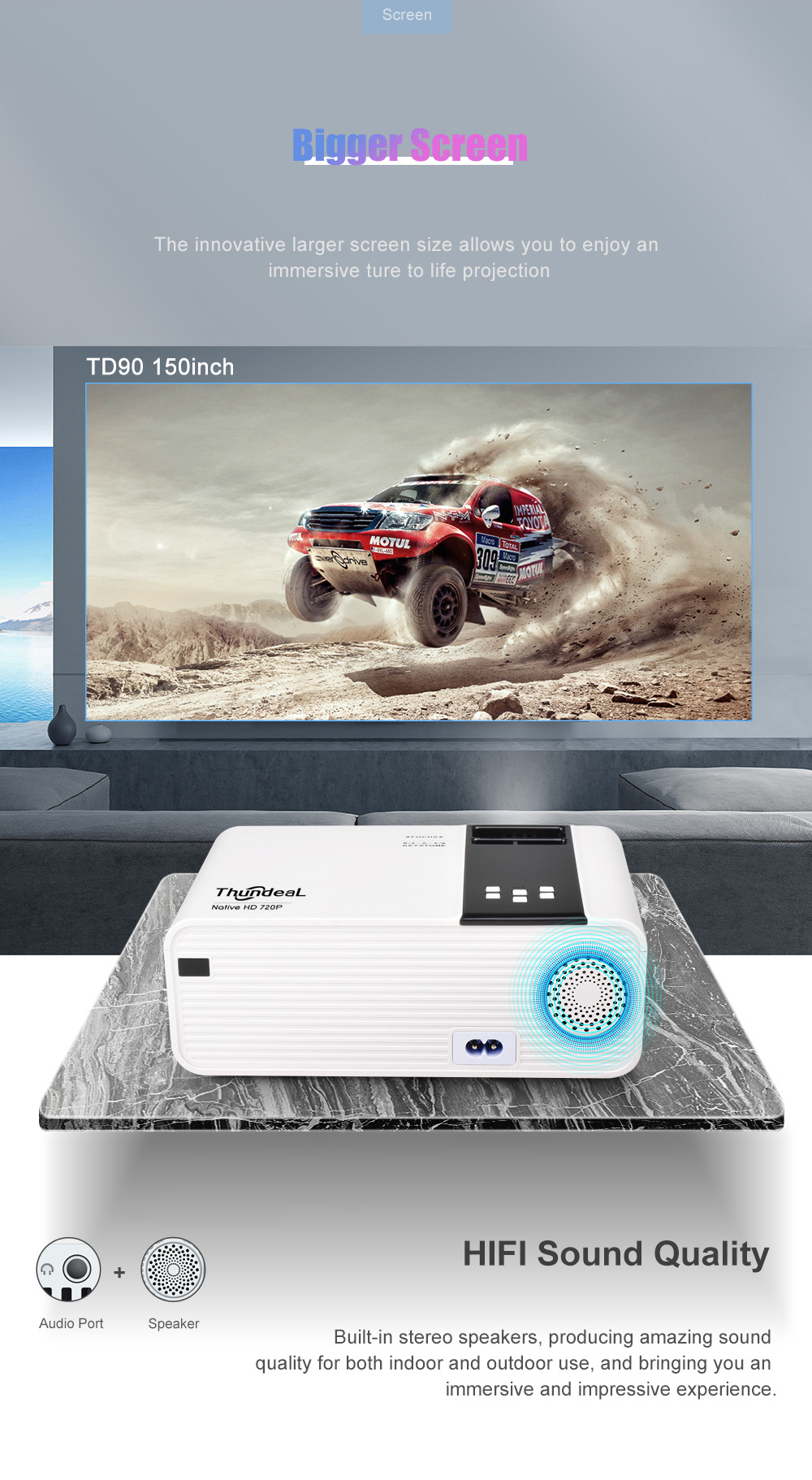 Ul Timate Home Experience
Enjoying filems &TV series, live matches and watching movies with your families and friends


Focus & Keystone +/-15 degrees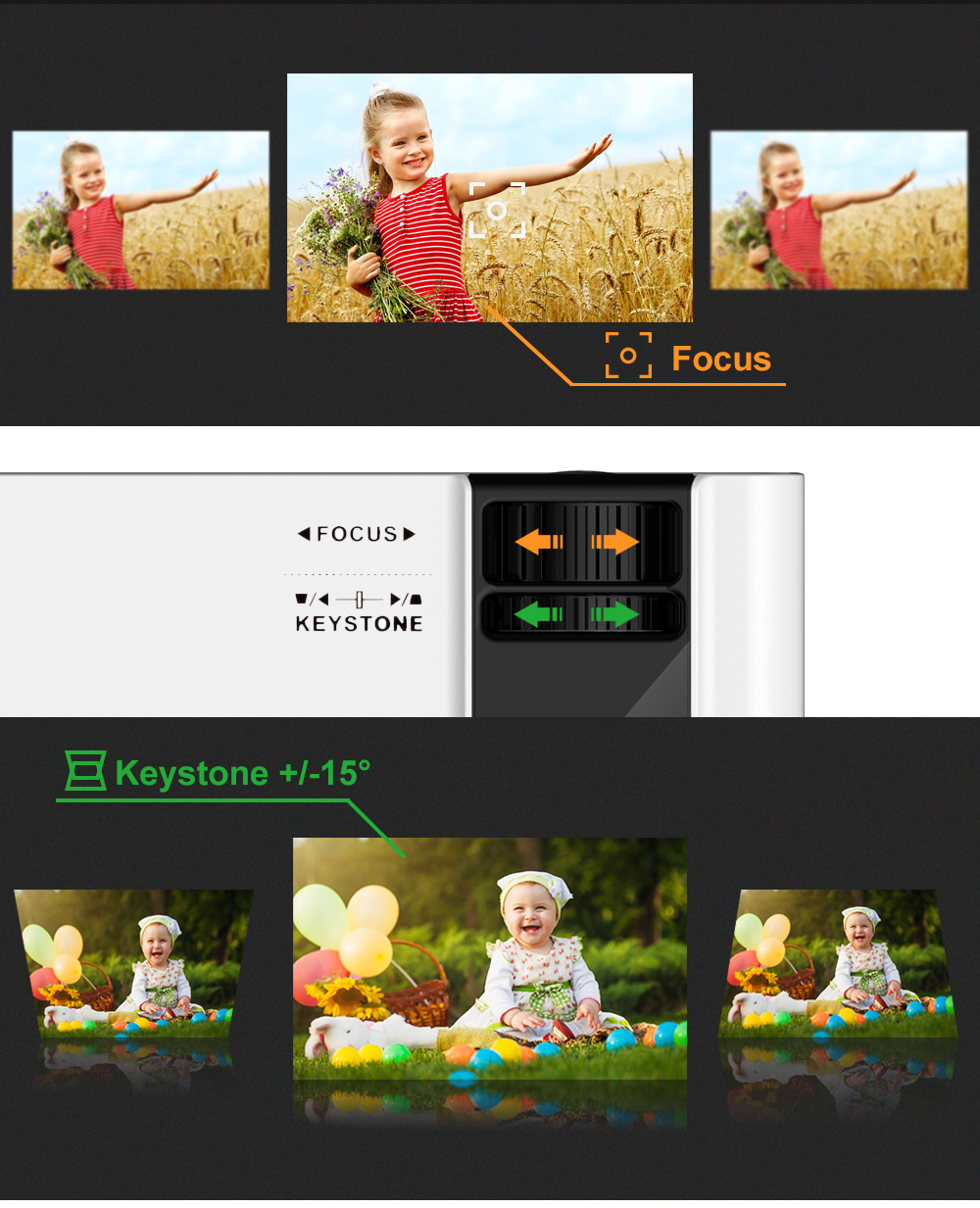 Extended Lamp Life
An extended lamp life up to 30000 hours (you watch a two-hour movie every day, your projector's lamp can last many years)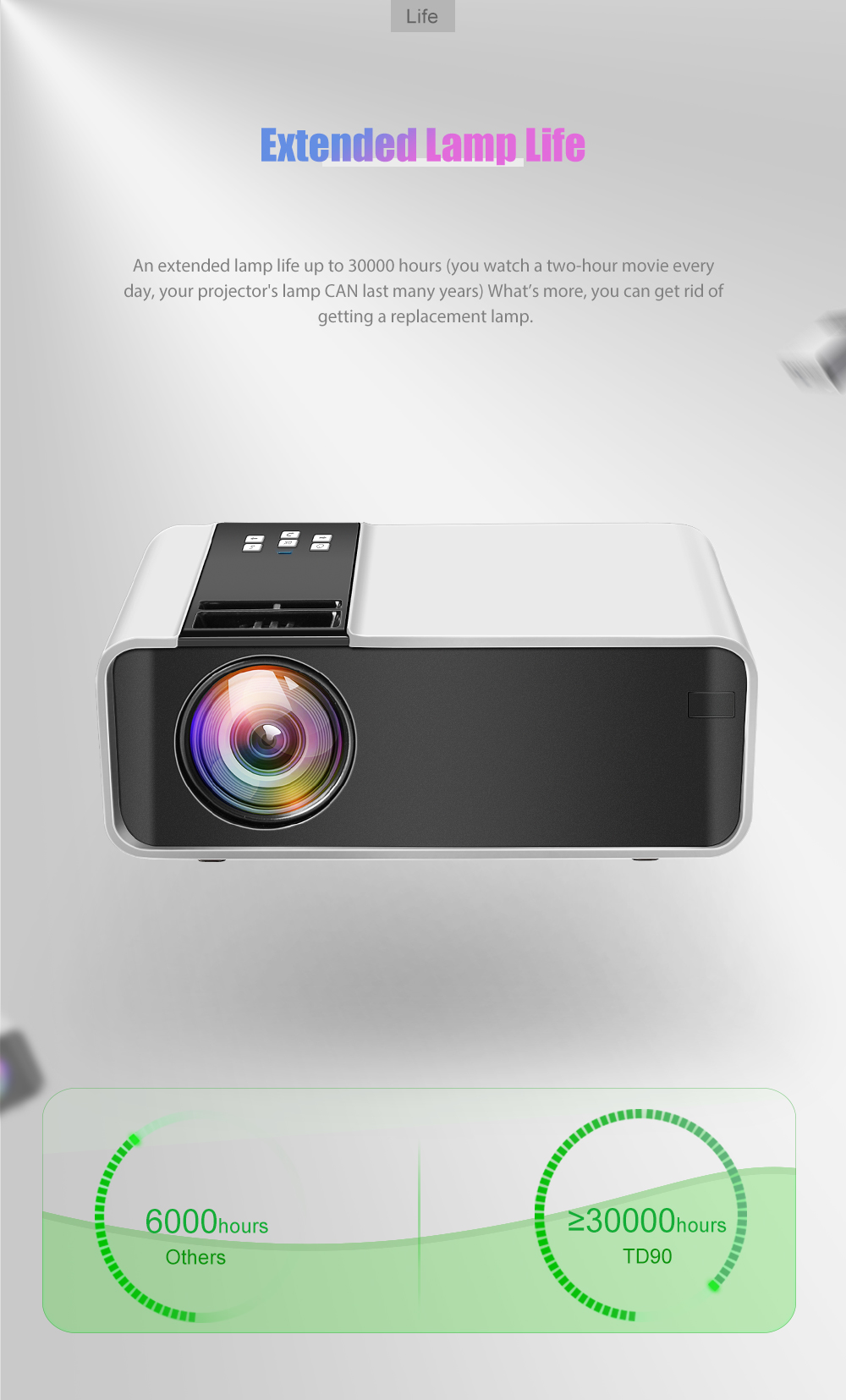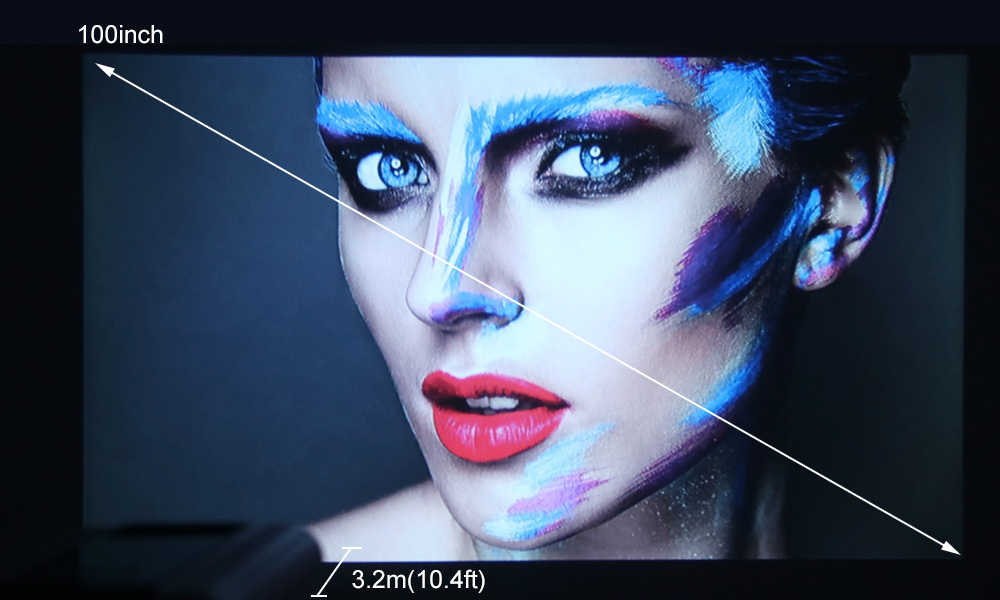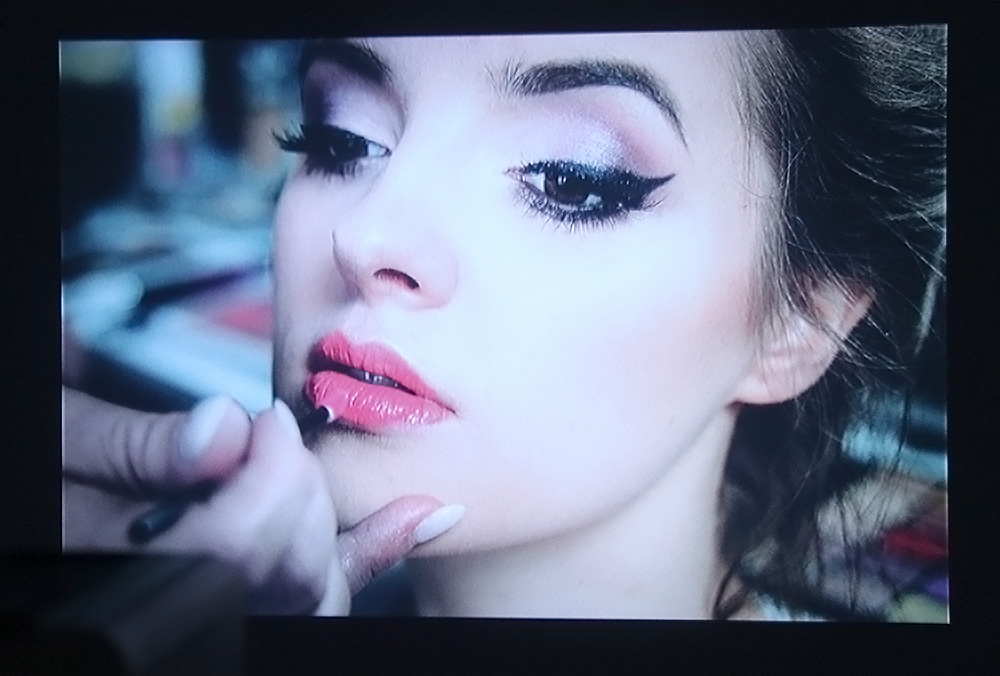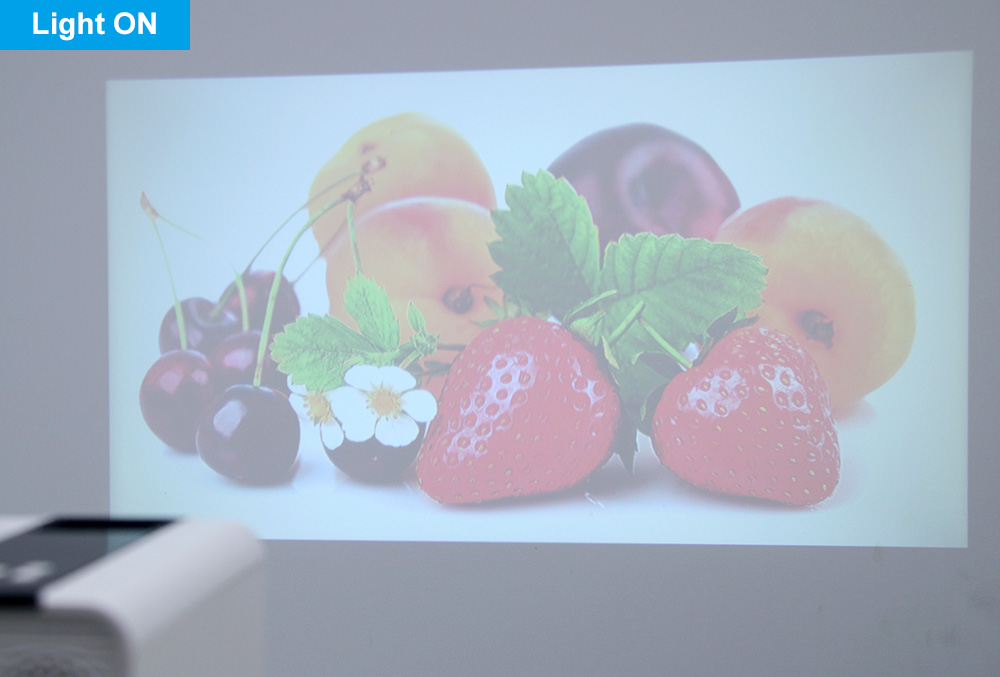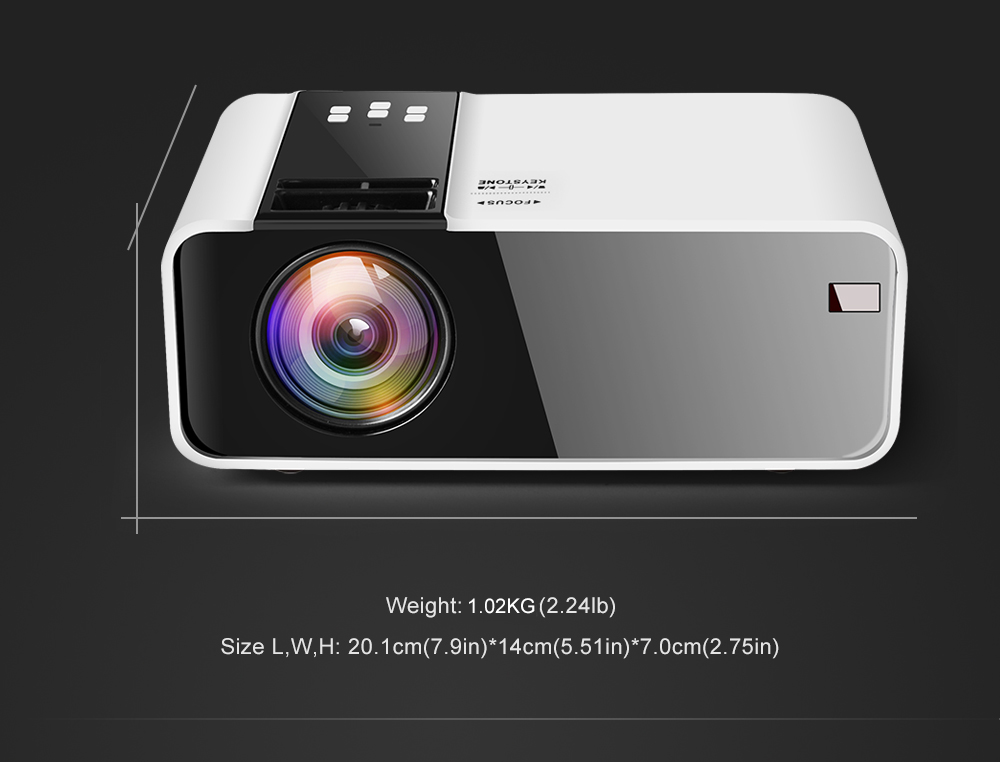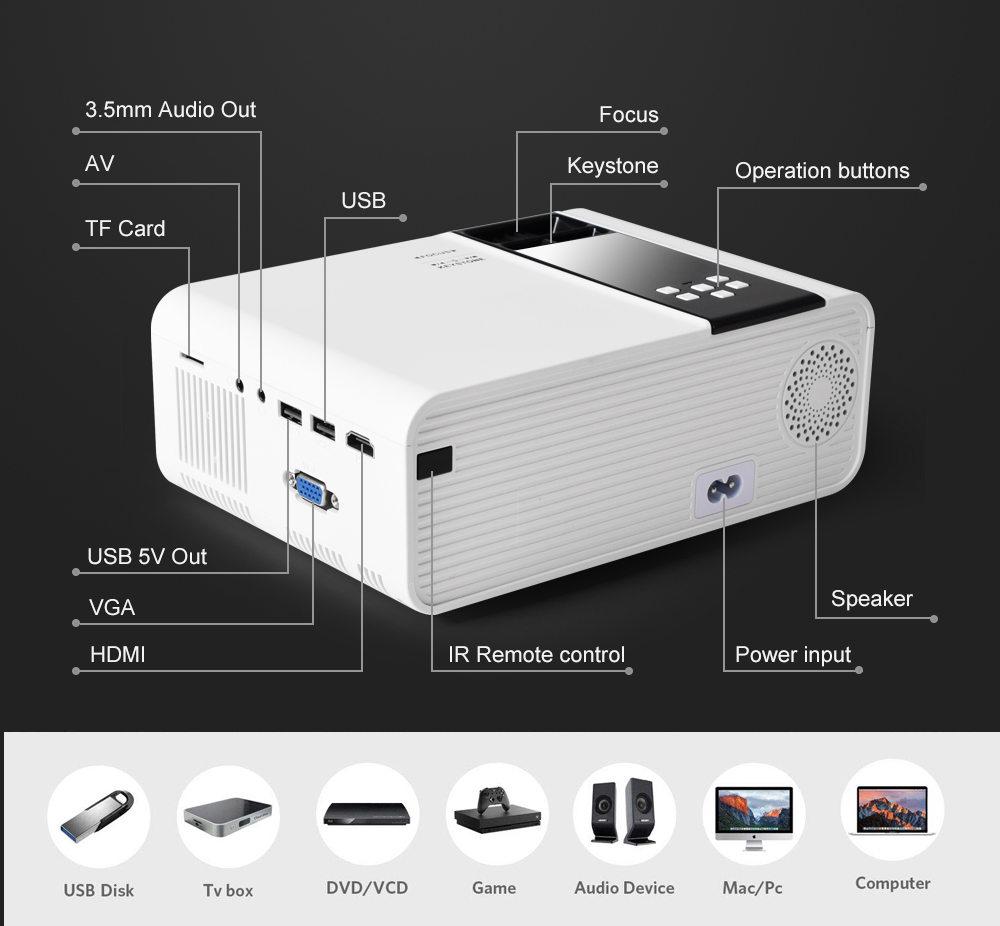 Multimedia support format
1) Movie format support : AC3, MPG,AV,TS,MOV,MKV,DAT,MP4,VOB /1080P.
2) Audio format : AC3, MP3,WMA,AAC,M4a(aac)
3) Picture format: JPG,JPEG,BMP,GIF,PNG,GIF formats picture browsing
4) Text format : txt